Estimated read time: 2-3 minutes
This archived news story is available only for your personal, non-commercial use. Information in the story may be outdated or superseded by additional information. Reading or replaying the story in its archived form does not constitute a republication of the story.
Samantha Hayes ReportingThe Utah County Sheriff's Department is facing heavy criticism, even possible lawsuits over the way it broke up a party over the weekend.
Party organizers say they promoted a clean and safe event, while officers argue it was a venue for drugs and alcohol. Whatever you call it, there are lots of them happening and police say it's out of control.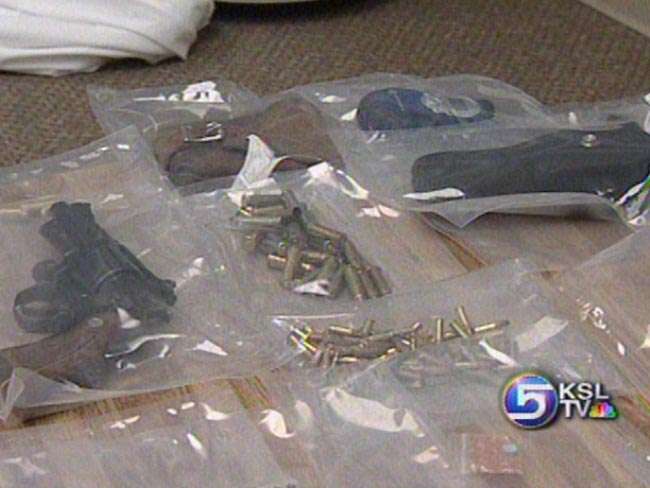 Apparently, the party these days is past Point of the Mountain.
Sheriff James Tracy, Utah County Sheriff's Office: "Specifically this year, for whatever reason, Utah County has had multiple rave parties."
Even west of Utah Lake officers say 2000 people gathered there a few weeks ago.
Sheriff James Tracy: "That one became so large we could not deal with it."
They definitely dealt with this one. 90 officers and SWAT teams cleared out hundreds of people on private property in Diamond Fork Canyon.
Brandon Fullmer, Event Promoter: "What they did was wrong and they are going to pay for it."
Brandon Fullmer promoted the event, tickets were sold, he says security was hired.
Brandon Fullmer: "They just don't want us out there listening to our music."
Sheriff James Tracy: "If there is an illegal gathering or a crime being committed, we will go in there and shut it down."
Officers found drugs and a young woman overdosed on ecstasy. But attorney Brian Barnard says they could find that at any concert in Salt Lake City.
Brian Barnard, Civil Rights Attorney: "My guess is if law enforcement went into certain concerts at the E-Center and searched everyone there they could find illegal paraphernalia, illegal drugs and all that."
That's why the sheriff's department says it's about having the right permit for the party. Fullmer says he did everything the health department asked.
Brandon Fullmer: "We took the check list and did everything they told us to do."
Officers say, not everything.
Sheriff James Tracy: "If you go over 250 people, you must have a permit, no matter where you are."
You'll probably be hearing more about this, dozens of people were arrested at the Diamond Fork event and now lawsuits are pending against the sheriff's department.
×
Most recent Utah stories