Estimated read time: 2-3 minutes
This archived news story is available only for your personal, non-commercial use. Information in the story may be outdated or superseded by additional information. Reading or replaying the story in its archived form does not constitute a republication of the story.
Sam Penrod Reporting Ron Bolsch, pilot: "I am feeling very fortunate; very, very fortunate, very fortunate."
A pilot of a small plane and his passenger are safe and sound, after landing the plane on a busy highway Sunday night.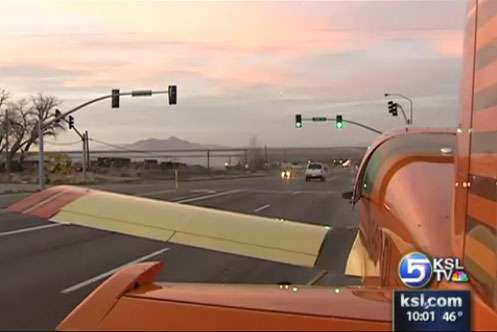 The emergency landing happened on the west side of the Salt Lake Valley. The 50-year-old pilot and his young granddaughter were on board.
It was a close call, especially when the pilot saw an SUV heading straight toward him as he set it down on the highway. The pilot says he had no choice but to land right on the road. Drivers heading along Highway 111 near 4100 South may have thought a movie stunt was going on. A small plane was landing right on the road! The pilot had engine problems and says he had no other choice for a makeshift runway.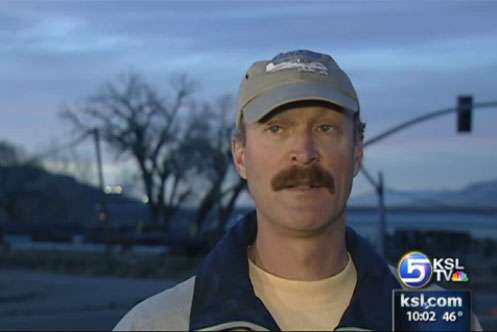 Ron Bolsch: "I realized I wasn't going to make it to the airport, and so I tried to figure out my next best option, and that's why I chose the road."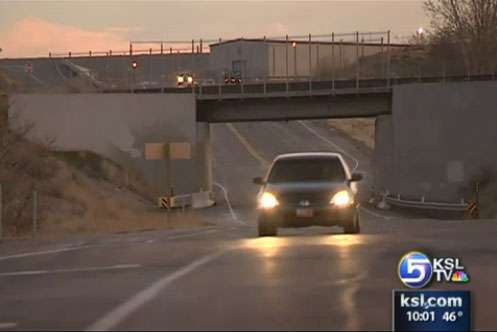 He landed on the road but couldn't stop before he approached this railroad overpass. He held his breath because an SUV was heading his way.
Ron Bolsch: "With the two-lane road, I knew with my wingspan it's wide enough and there can't be anything else; and the vehicle did clear, so we were able to get through."
After squeezing through the overpass, Bolsch was able to get the plane to stop.
Lt. Matt Elson, West Valley Police Dept.: "It's a pretty traumatic experience to have to set an airplane down and go underneath an overpass, and we're just thankful the timing was right and there were no cars in the way, and everything worked out as well as it did."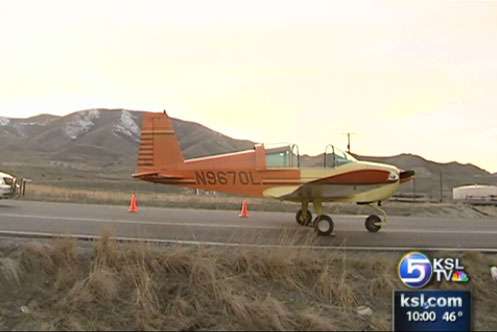 Bolsch has been flying since 1976 and was taking his 12-year-old granddaughter for a flight over the Great Salt Lake as a present for her birthday. And knowing what the outcome could have been, Bolsch is very thankful for their safe landing.
Ron Bolsch: "Had a lot of help today, a lot, and especially from the people that were driving through at the time; a lot of help. It really came together for us."
The plane was loaded onto a flatbed trailer and driven to the airport. The pilot says once the problem is discovered and fixed that he will fly again.
×
Most recent Utah stories