Estimated read time: 2-3 minutes
This archived news story is available only for your personal, non-commercial use. Information in the story may be outdated or superseded by additional information. Reading or replaying the story in its archived form does not constitute a republication of the story.
PROVO -- The body of a 41-year-old woman was found in Hobble Creek Canyon Sunday afternoon. Police arrested her 22-year-old nephew for her murder Monday. Questions remain about the motive, but it appears she was severely beaten.
Police say the murder happened at Provo home sometime Sunday. Detectives tell us 41-year-old Amy Candland lived in the home with a roommate and her 22-year-old nephew, Damien Candland. Her body was found near Jolley's Ranch, east of Springville.
After news reports Sunday night about the woman, who had hearing aids, a man called in to see if it was his sister. He later identified blankets at the crime scene in Hobble Creek Canyon as coming from the home.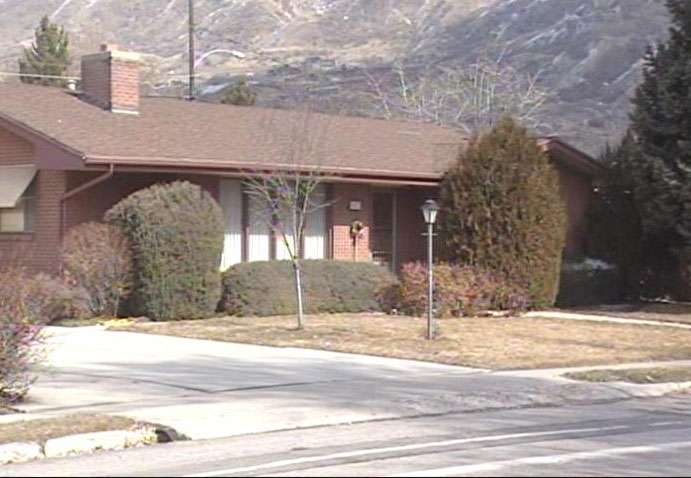 When officers served a search warrant on the home, they arrested Damien Candland for her murder. But police still aren't releasing exactly how she was killed.
"We do have a very good idea of how she died, and her body is currently at the medical examiner's office, and they are doing an autopsy that will help out; but right now, we have a lot of investigating to do, so we're not going to put that out," says Provo police Capt. Cliff Argyle.
Police said the suspect has refused to talk to them about what happened, but Argyle did confirm the nephew and his aunt had a history of not getting along.
"I think they have had a difficult relationship with each other, but right now I wouldn't feel comfortable in saying it was a factor in causing her death," Argyle said.
A friend of Amy Candland's shared this about her: "Amy was a sweet gal. She tried helping others when she could. She was happy. We looked up to her as a friend and neighbor. What a great person!"
Damien Candland does have a criminal history. He took a plea deal to theft and drug possession charges last year.
An aggravated assault case is pending against him for an incident back in October. Police say it involved a dispute over a drug debt.
Damien Candland is being held in the Utah County Jail on charges of aggravated murder. He will have a bail hearing Tuesday morning before a judge. Formal charges against him are likely to be filed in the next few days.
------
Story compiled with information from Sam Penrod and Randall Jeppesen.
×
Photos
Related stories
Most recent Utah stories