Estimated read time: 2-3 minutes
This archived news story is available only for your personal, non-commercial use. Information in the story may be outdated or superseded by additional information. Reading or replaying the story in its archived form does not constitute a republication of the story.
Whit Johnson ReportingSgt. Andrew Oblad, Salt Lake City Police Department: "He was hiding up in the attic."
A man tried to kidnap his girlfriend, and when that didn't work, he tried to outsmart police. The man is behind bars tonight for a serious crime: attempted kidnapping. Just getting him in custody was quite an ordeal for police.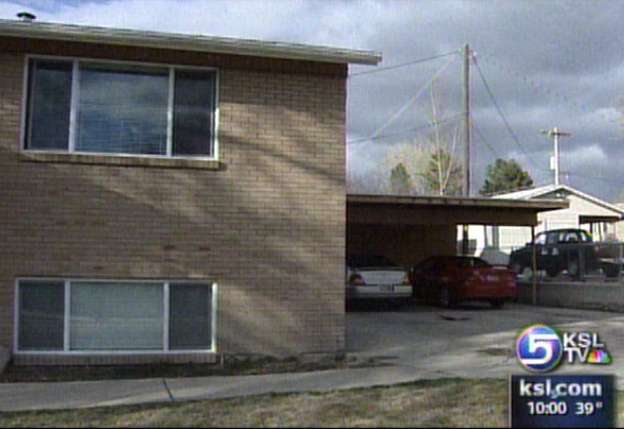 It started as a domestic dispute, then a girl was almost kidnapped. The suspect had a getaway plan like something you would see in a movie, but for him it was far from a happy ending.
It was a long day for the young man. You see the neck brace, the stretcher, but also zip-ties on his wrists.
Sgt. Andrew Oblad , Salt Lake City Police Department: "Right now he's gone to the hospital to get checked out, probably go to jail after that, and they'll be filing charges on him."
Police say everything started when he crashed his car while attempting to kidnap his girlfriend. He took off on foot but was then picked up by some friends and taken to an apartment building at 905 East Austin Avenue.
Around five o'clock this evening police showed up.
Sgt. Andrew Oblad: "His foot came through the roof wherever the nearest officer was."
They found him hiding in the attic. As they moved closer to make an arrest...
Sgt. Andrew Oblad: "He actually jumped out of the attic vent, and we caught him on the driveway."
From the top floor to the pavement below it was a tougher leap than it may have looked. The man's injuries from the car accident and the jump put him in the hospital, only to face more serious consequences.
Police still haven't released the suspect's name, but apparently he had some warrants out for his arrest to go along with several new felony charges.
×
Most recent Utah stories