Estimated read time: 2-3 minutes
This archived news story is available only for your personal, non-commercial use. Information in the story may be outdated or superseded by additional information. Reading or replaying the story in its archived form does not constitute a republication of the story.
Dr. Kim Mulvihill ReportingRoughly a quarter of a million Americans are now living with multiple sclerosis. Two out of three of them are women.
Amelia Davis of San Francisco is a professional photographer who got some tough news six years ago.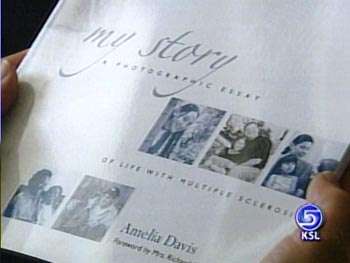 Amelia Davis, Photographer: "I was diagnosed two months before my 30th birthday. And I thought, 'This cannot be! I'm so young. How can I be diagnosed with a chronic illness?'"
Amelia was diagnosed with multiple sclerosis, an unpredictable neurological disease. While its exact cause is unknown, most researchers agree several factors contribute - including genetics, gender and environmental triggers.
Amelia Davis: "The public oftentimes mixes up MS with parkinson's and muscular dystrophy. And I myself did the same thing when I was first diagnosed with MS and that's one of the reasons I did the book, is to educate the public."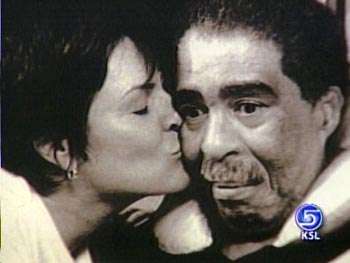 Amelia just published a book called "My Story". "My Story" is a collection of black and white photographs of people living with MS and their caregivers. The book is a vivid reminder multiple sclerosis does not discriminate – that it effects all races and ethnicities, both men and women.
One family who let Amelia into their life was comedian Richard Pryor who has MS, and his wife who is his caregiver.
Amelia Davis: "He is in a wheelchair but his mind is still there and he still is Richard Pryor. His eyes are very expressive and you know exactly what he is thinking. They wanted to show the world that this is Richard now. Don't be afraid of him. He's still here."
The book also shows there are different kinds of multiple sclerosis and not everyone is disabled. She hopes the book will change how people view the disease. The disease has certainly changed how she views life.
Amelia Davis: "There is always a reminder in the back of my head. You don't always know about my future, but at the same time, it's made me appreciate life and everyday things you have."
To date there is no cure for multiple sclerosis. But there are drugs that can help slow the course of the disease and its symptoms. As for Amelia's photographs, she hopes all who see them will come away enlightened.
You can find Amelia's book, called "My Story" at Amazon.com, Barnes and Noble, and Borders Books.
×
Most recent News stories