Estimated read time: 2-3 minutes
This archived news story is available only for your personal, non-commercial use. Information in the story may be outdated or superseded by additional information. Reading or replaying the story in its archived form does not constitute a republication of the story.
Alex Cabrero Reporting"It looks like you're in downtown Beirut. I mean, this is a mess!"
Have you seen the Crossroads Mall in downtown Salt Lake City lately? Well, there's not much left to see. Demolition crews are tearing the old mall apart to make way for the new City Creek Center. But for now the area where the Crossroads Mall used to be looks a lot different!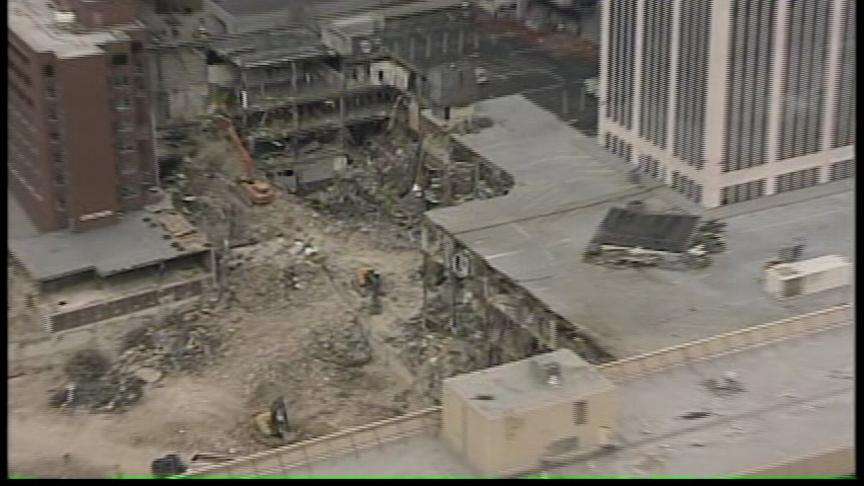 The Crossroads Mall used to be the place to go shopping for lots of people, even those in southern Idaho and western Wyoming. The new plans will certainly change the look of downtown Salt Lake and once again turn downtown into a place to go. We found one business owner who can't wait for that to happen.
Bart Stringham: "This kind of clothing is rather unique."
For 102 years if you wanted to look good, you could always rely on Utah Woolen Mills.
Bart Stringham: "These are 100-percent wool. They don't wrinkle."
Bart Stringham is the fourth generation owner of the clothing company, following his dad, grandfather, and great-grandfather. But unlike them, Bart is facing a challenge they never really had.
Bart Stringham, Utah Woolen Mills Clothiers: "We get times that the whole, rumbling, and we hear the bricks falling against... It's like being in a war zone."
You see, just behind Utah Woolen Mills is a construction zone, and every single day it seems as if the constant crashing of construction is going to bring them down, too.
Bart Stringham: "In fact, our chandelier, right over here, yesterday was just shaking back and forth."
It used to be the Crossroads Mall. Maybe you recognize the familiar-looking stairs that used to be in the center of the mall. Now, it's just becoming a pile of steel and concrete to make way for the new shopping development that'll be built there.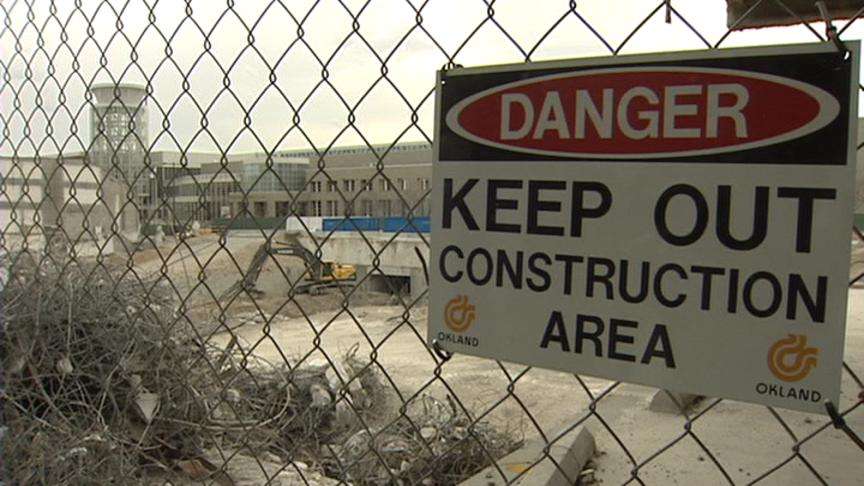 Many stores have closed for the construction, but Utah Woolen Mills isn't going anywhere.
Bart Stringham: "We had people coming from out of the woodwork that just wanted to come in and support us."
Utah Woolen Mills knows right now things can be a little noisy and a little distracting, but they also know once construction here is complete, they feel they're in the best location for business.
Bart Stringham: "We've got an incredible spot. Just our parking alone is worth its weight in gold."
But gold is still a few years away. For now, Stringham will have to settle for concrete.
Bart Stringham: "And so far, so good. We've been very pleased with business."
The project is expected to take at least another three to four years, and Utah Woolen Mills says it'll be open for all of them.
×
Most recent Utah stories