Estimated read time: 2-3 minutes
This archived news story is available only for your personal, non-commercial use. Information in the story may be outdated or superseded by additional information. Reading or replaying the story in its archived form does not constitute a republication of the story.
Can you feel it in the air? In just weeks, the BYU Cougars will be on the field preparing for the 2005 college football season. And, KSL Newsradio 1160 has you covered like never before.
KSL Newsradio 1160 is thrilled to announce a series of new features that will make sure no true blue fan misses a moment of action on the field, or a development off the turf. From live world-wide broadcasts available only on the Internet to daily computer mp3 downloads, KSL will make sure you get your daily fix.
And this season, you don't have to wait until kickoff to get your fix of the Cougars.
Introducing...
KSL CougarRadio
Tuesdays and Thursdays at 1pm It's an all-new show devoted to nothing but BYU sports. The show airs LIVE every Tuesday and Thursday at 1pm Mountain Time. You can hear it only on KSL.com. The first show airs one week before summer football camp, on Tuesday, August 2nd.
The one-hour show will feature interviews with coaches, players, athlete profiles, a breakdown of opponents, and of course, live phone calls from Cougar fans across the world.
The KSL Cougar Daily Download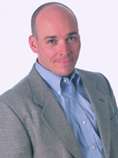 Available for download every day of summer camp
Another brand new feature aimed at making sure you don't miss any development of Cougar Camp. The voice of the Cougars, Greg Wrubell, will host the 10-15 minute long summary of that day's camp. It will be available as a KSL podcast and downloaded automatically to your computer or mp3 player every afternoon. Check back soon for more on how to subscribe free to this feature soon.
KSL Cougar Tracks
Available for weekly download every Monday of the season Yes, another absolutely all-new feature from KSL for the 2005 BYU football season.
Once summer camp ends and the season begins, KSL delivers a weekend summary every Monday. Greg Wrubell breaks down last Saturday's game... what the Cougars did well, and what needs work. Then, he looks ahead to that week's matchup. It's your guide to help get ready for each game. It's available for free download every Monday. More details on how to subscribe coming within days.
×
Most recent BYU Cougars stories