Estimated read time: 2-3 minutes
This archived news story is available only for your personal, non-commercial use. Information in the story may be outdated or superseded by additional information. Reading or replaying the story in its archived form does not constitute a republication of the story.
Richard Piatt ReportingTalk show host Sean Hannity has challenged Salt Lake City Mayor Rocky Anderson to a debate over the war in Iraq and impeaching President Bush.
Hannity made his challenge on his radio show today, after his producers apparently canceled Anderson's appearance on the television show "Hannity and Colmes."
They haven't talked to each other yet, but they're both practically spitting fire talking about each other. And, if this debate actually happens, it'll probably be quite an event.
Mayor Anderson's rallying cry to impeach President Bush made friends in Washington state last week, but it inflamed old enemies in Utah, where approval ratings for the President--while dropping--are still higher than any other state.
Anderson's talk of impeachment became potential fodder for conservative entertainer Sean Hannity, whose Fox TV producers invited Anderson to appear on Hannity and Colmes.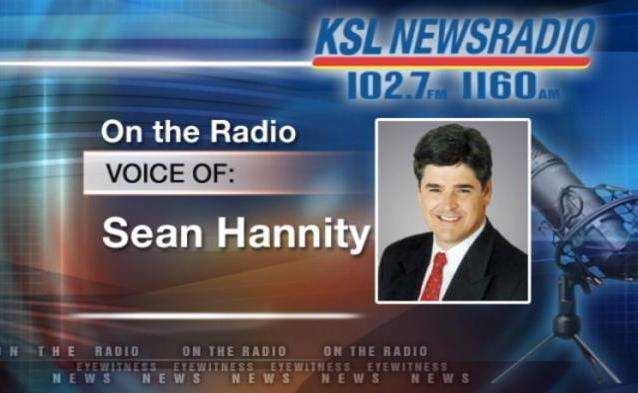 Fox Producers canceled the appearance. But on Hannity's radio talk show today, a caller recalled Anderson's reaction and sparked a Hannity challenge.
"The Sean Hannity Show", KSL Radio: "His response was that you and other right-wing people are afraid his argument is so perfect that you could never stand up against it."
Sean Hannity, "The Sean Hannity Show": "I tell you what, you tell the mayor of Salt Lake City this from Sean Hannity. I will fly out to Salt Lake City at my own expense, for charity, and I will debate the merits of the war, impeachment, and the liberal-conservative debate of our time."
Rocky Anderson was disappointed his TV appearance was canceled earlier in the day. Later, though, he was intrigued by the debate challenge.
Rocky Anderson, Salt Lake City mayor: "I think we need to be discussing this throughout this land however we can. I think Sean Hannity will have trouble in a debate format where there are rules, and he can't hang up on people."
Anderson believes the president is guilty of abusing power, lying to Congress about the reason for the war and of violating several international treaties. He refuses to be phased by critics.
Mayor Rocky Anderson: "I see a lot of hate. I see a lot of bitterness, but I don't see a lot of knowledge. And I wonder what have we become as a country?"
Caller, "The Sean Hannity Show", KSL Radio: "We are feeling misrepresented, and we need someone to stand up against him.
Sean Hannity, "The Sean Hannity Show": "I'm there if you need me."
×
Most recent Utah stories