Estimated read time: 2-3 minutes
This archived news story is available only for your personal, non-commercial use. Information in the story may be outdated or superseded by additional information. Reading or replaying the story in its archived form does not constitute a republication of the story.
Marc Giauque, KSL Newsradio By this time Monday, hopefully the majority of you will have set your clocks an hour ahead. The early beginning to Daylight Saving Time is generating a lot of talk about synchronizing your electronic gizmos and readjusting things like international airline schedules.
But for some folks, the adjustment will be more difficult than for others.
For most people, sometime on Saturday or Sunday we'll spend some time re-setting clocks and perhaps dreading, a little, the fact that we'll feel a bit more tired in mornings for the next few days.
Airlines, who initially strongly opposed the change, now say for the most part they've resolved all the international scheduling headaches they anticipated.
Techies are debating how much of a hassle people with older gizmos will have trying to get all their items to sync-up. Some say the biggest hassle may be manually re-setting a computer clock or two. But it's those who already have trouble changing their internal clocks who may feel it the most.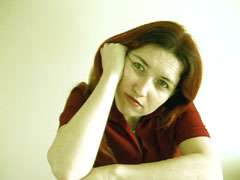 Dr. Paul Teeman, Sleep-Wake Center, University of Utah: "I don't think anybody likes waking up when it is completely dark. I know that I don't feel as awake."
Dr. Paul Teeman is with the Sleep-Wake Center at the University of Utah. He sees both good and bad. The good news means more daylight at night and less propensities for things like Seasonal Affective Disorder. What is the bad news?
Dr. Paul Teeman: "The internal clock runs off light, so if you are having extra light in the evening, it could theoretically push your bedtime back later."
That comes hand in hand with, of course, an earlier alarm clock. And the earlier wake-up means darker mornings. That's why some groups like the national PTA don't like the change. Bob Parenti of the Utah Safety Council says his group doesn't have a position on the issue, except that drivers, parents, and students should be extra careful.
Bob Parenti, Utah Safety Council: "If they are concerned at all about their safety as a pedestrian, they need to make sure that they are visible. That means light colored clothing or reflectors on their jackets and clothes, that sort of thing."
Parenti says it's even a good idea for parents to take children along their route to school to show them possible danger spots.
×
Most recent Utah stories