Estimated read time: 2-3 minutes
This archived news story is available only for your personal, non-commercial use. Information in the story may be outdated or superseded by additional information. Reading or replaying the story in its archived form does not constitute a republication of the story.
SALT LAKE CITY -- You certainly can't talk about the Olympic Winter Games without flashing back eight years ago to Salt Lake City.
It was a great time with the world's attention on our state, and people here still have the Olympic spirit.
At the 2002 winter games, the capacity crowd at Olympic Stadium exploded in cheers when members of the 1980 gold medal hockey team lit the cauldron. After years of planning, the winter games had finally begun.
Related:
Two-and-a-half weeks later, the games were over -- but certainly not forgotten.
Around KSL's office there are still signs of the games. I always put the cauldron on my screen saver whenever the Olympics come around.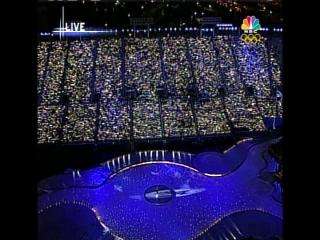 Reporter John Daley still has some 2002 Olympic drink coasters in his desk drawer.
Viviane Vo-Duc, managing editor of KSL.com, has fond memories of 2002, as she was one of the volunteers. She was an interpreter working in the media center.
"The event was so huge, you really can't forget it. Being surrounded by, just the world -- not just the media, but we had the athletes come in and got to meet them. Just being behind the scenes, it was really awesome," Vo-Duc said.
When asked if she's going to watch the opening ceremony Friday night, she answered, "Definitely!"
Someone else who's definitely going to watch is Barbara Hiatt and her family of West Jordan. In fact, Barbara has invited about 100 people over.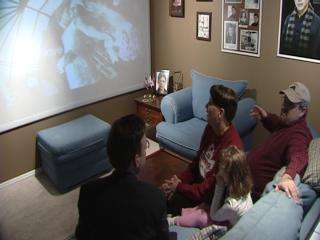 "We're going to have a big party, food, and I'm going to have the kids do a torch relay. I even made a torch for them to run around the streets nearby here," Hiatt said.
Barbara has a soft spot for Vancouver as her mother, Alberta Winslow, was born and raised there. Both attended the opening ceremony here in 2002. Her mother died a short time later, so tonight, she'll be thinking about mom.
Back in the KSL newsroom, producer Kelly Just is proudly wearing her colors. She was born and raised near Vancouver, so we'll be hearing cheers from her whenever Team Canada wins a medal.
The opening ceremony begins tonight here on KSL-5 beginning at 8:00 p.m.
E-mail: kmccord@ksl.com
×
Photos
Related links
Related stories
Most recent Utah stories