Estimated read time: 2-3 minutes
This archived news story is available only for your personal, non-commercial use. Information in the story may be outdated or superseded by additional information. Reading or replaying the story in its archived form does not constitute a republication of the story.
SALT LAKE CITY -- Police in Salt Lake City are asking for help to find the people who vandalized as many as 50 cars last weekend.
The vandals hit a 10-block stretch of road in the Avenues area. The average cost to replace the shattered glass is $200. Multiply that by 50 cars and that adds up to a felony vandalism charge.
"I thought I had been robbed, but I wasn't cause I could see down the street here where there was another pickup truck with their window mashed out," said Tim Tomberlin.
Shattered glass still litters the street where vandals struck in the cover of night. Tomberlin awoke on the morning of Feb. 7, to find his car was one of the targets.
"I was very angry cause it's cold. It's winter time, and you have broken glass to deal with in the seats of your vehicle. It takes a while to clean that all up," Tomberlin said.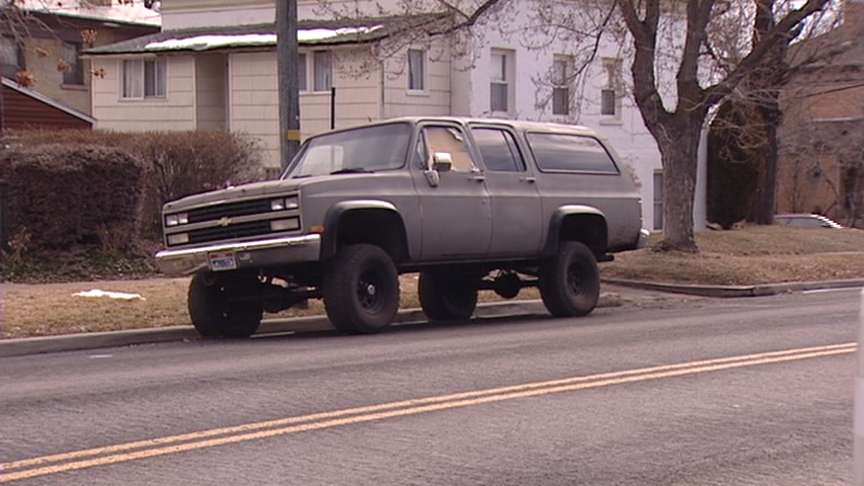 The cleanup was costly for Tomberlin, who had to take a day off from work to repair the window.
"So I'm out about $140 all total, you know? I heard another guy said his was about $200," Tomberlin said.
Police say Saturday night or early Sunday morning, someone vandalized cars parked on the street in the Avenues.
Forty to 50 cars in the area of B Street and 3rd Avenue were hit.
"It appears to have been done with some kind of projectile, like a BB gun, a high-powered BB gun or a pellet gun of some kind," said Salt Lake City police Detective Dennis McGowan.
Police haven't arrested anyone and say without the public's help, they may never find who did it.
"We have our detectives working on it and so forth, but we're working in a vacuum. We don't have the information that we need," McGowan said.
That's frustrating news for Tomberlin, hopes the vandals are caught.
"I want them to pay my $140 back. That's a whole day's work, and I had to buy the glass," he said.
Police say one person reported seeing a red Nissan, possibly a Maxima, driving slowly past some damaged vehicles. But police don't know if that car had anything to do with the vandalism.
McGowan said, "We're hoping we can get the public on board. Someone who can think back, someone who lives the area to remember something they may have heard or seen."
If you have any information, call the Salt Lake City Police Department at 801-799-3000 and reference case #10-22078.
------
Story compiled with contributions from Sandra Yi and Marc Giauque.
×
Photos