Estimated read time: 3-4 minutes
This archived news story is available only for your personal, non-commercial use. Information in the story may be outdated or superseded by additional information. Reading or replaying the story in its archived form does not constitute a republication of the story.
WEST JORDAN -- The Jordan School District will lay off 500 employees by July 1 as part of an effort to make up for a $30 million shortfall.
By a 6-1 vote, the Jordan Board of Education approved options to reduce the 2010-11 budget, which include personnel cuts, programs and services cuts, transfer of expenditures to other programs, compensation adjustments, class-size increases, and possible tax increases.
Between now and the end of March, the board will determine which positions and programs will be eliminated. As many as 250 teaching positions and 250 administrative/support staff positions will be cut.
Jordan District Budget Reductions
Cut administrative positions by $2.5 million
Eliminate, reduce or change programs by $11 million
Cut classified positions by $3 million
Cut non-classroom teacher positions by $1 million
Increase class size by an average of four students to save $12.5 million. The distribution of increases include:

Kindergarten: 4 (2 per session)
Grade 1: 3
Grades 2-5: 4
Grades 6-12: 4.5
Melinda Colton of the Jordan School District says, "It's unprecedented. Laying off people and increasing class sizes -- it's contrary to everything school boards are about. School boards are about providing the very best education that they can for students, and this is agonizing for our board."
Needless to say, it's agonizing for everyone. Amy Geilman, who teaches seventh-grade language arts at West Jordan Middle School, says, "Every time they cut budgets there's a face attached to the job. So whatever budget gets cut there's a person behind that who's going to have to find something else to support their family."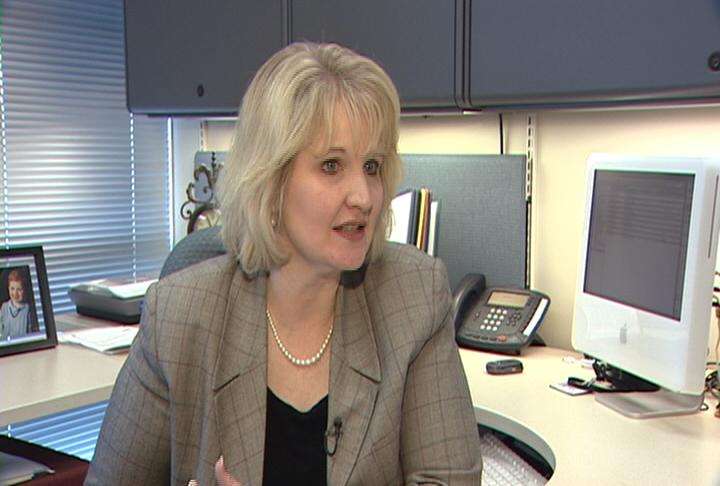 Shelley Bailey, a teacher for 12 years at Heartland Elementary in West Jordan, says morale is suffering all around. "It's really low right now. It's hard because there's a lot of pressure on teachers to have good test scores, yet we have more responsibilities put on us."
Geilman says, "There's also the time you lose to be able to work with kids one-on-one. Because while I might want to meet with each of my kids one-on-one in one class period, if I have 40 kids in my class I'm not going to be able to do that."
Geilman has been teaching for 11 years, so her job is most likely safe. The district says it's going to be newer teachers who will be let go.
The board is also anticipating additional cuts from the state in the range of $2 million to $12 million after the legislative session gets out. The district says at that time it will consider additional options, including employee furloughs or pay cuts.
Colton says a last resort would be tax increases. "We have a lot of people on fixed incomes, a lot of people who are just not willing to pay more taxes in this economy, so raises taxes is our last resort," Colton says.
Board member Rick Bojack was the only dissenting vote on the board. He said it really would have been better to raise taxes.
"I didn't want to raise taxes a lot," said Bojack. "I just wanted to go to the minimum. We are talking about $2.50 to $5 a month more. For the year it comes to about $31 to $50 for the average home."
He also said the board could have taken two furlough days district wide to help save money, which could have cut back on the number of students being added to each classroom as the district lets teachers go.
This is the largest layoff in district history.
------
Story compiled with contributions from Nicole Gonzalez, Marc Giauque and Randall Jeppesen.
×
Related links
Related stories
Most recent Utah stories