Estimated read time: 2-3 minutes
This archived news story is available only for your personal, non-commercial use. Information in the story may be outdated or superseded by additional information. Reading or replaying the story in its archived form does not constitute a republication of the story.
OGDEN, Utah (AP) -- A trial will begin Monday in Guatemala City for two men charged in connection with robbery and shooting death of Ogden architect Brett Richards last year.
Richards, 52, was killed Jan. 7, 2004 while confronting armed bandits who boarded an American tour bus near Mayan architectural sites there.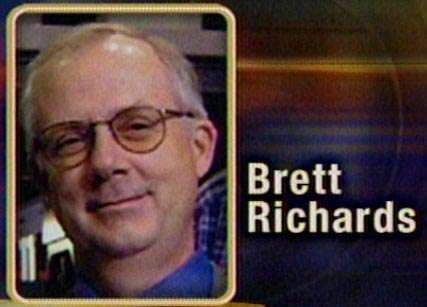 Henry Giovanny Vicente Gabriel, 27, and Marvin Sebastian Berganza Ruiz, 29, were arrested a month later after being spotted on in-store video cameras trying to use a credit card stolen during the robbery.
At the request of Guatemalan authorities four Utahns who were on the bus with Richards when he died were headed to Guatemala over the weekend to attend the trial. Those traveling include tour leader, Joe Allen, Provo residents Val and Marcella Morley who were on the tour, and Pat Allen, a relative by marriage of Richards.
Guatemalan authorities believe five or six people were involved in the robbery and shooting, but only the two men standing trial have been captured.
In February, authorities sent the Richards family and others from the bus tour pictures of a new suspect in the case.
Several, including Richard's brother Reed and father, Maurice, identified one man in the photos as the person they believe shot Richards.
There was no indication this week if the suspected shooter was in custody or if he would be at the trial, said Reed Richards, a former Utah assistant attorney general.
"If they catch somebody I can recognize, if they get the guy who shot Brett, I'd go down there anyway," he said, although he notes that he was outside the bus and didn't see the man. "The same for Maurice."
Reed Richards says the family has been frustrated by a lack of information provided to them by authorities. Communications in the case come through the U.S. embassy, since prosecutors and staff in Guatemala City do not speak English, he said.
(Copyright 2005 by The Associated Press. All Rights Reserved.)
×
Most recent Utah stories