Estimated read time: 2-3 minutes
This archived news story is available only for your personal, non-commercial use. Information in the story may be outdated or superseded by additional information. Reading or replaying the story in its archived form does not constitute a republication of the story.
SALT LAKE CITY (AP) -- Carlos Boozer had 14 points and 16 rebounds, and the Utah Jazz won their fifth straight, beating Indiana 94-72 Wednesday night to extend the Pacers' losing streak to seven.
Utah improved to 42-19, topping last season's win total by one and ensuring that the Jazz will finish with a winning record for the first time since 2004. Utah has won 13 of 15 and is closing in on the Northwest Division title.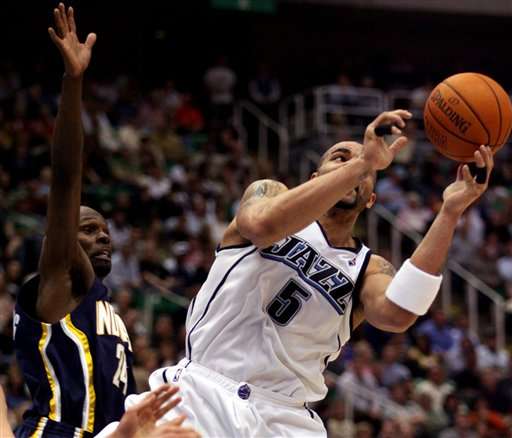 Danny Granger had 12 points and seven rebounds for the Pacers, who went winless on a four-game road trip. Troy Murphy scored 15, but the Pacers' starting center pulled down just three boards as Utah won the rebounding battle 47-35.
Indiana's Jermaine O'Neal left in the third quarter with a sore left knee and didn't return. He finished with 11 points.
Deron Williams added 17 points and six assists and Matt Harpring scored 14 points for the Jazz, who put away the Pacers with a 16-4 run to open the fourth quarter.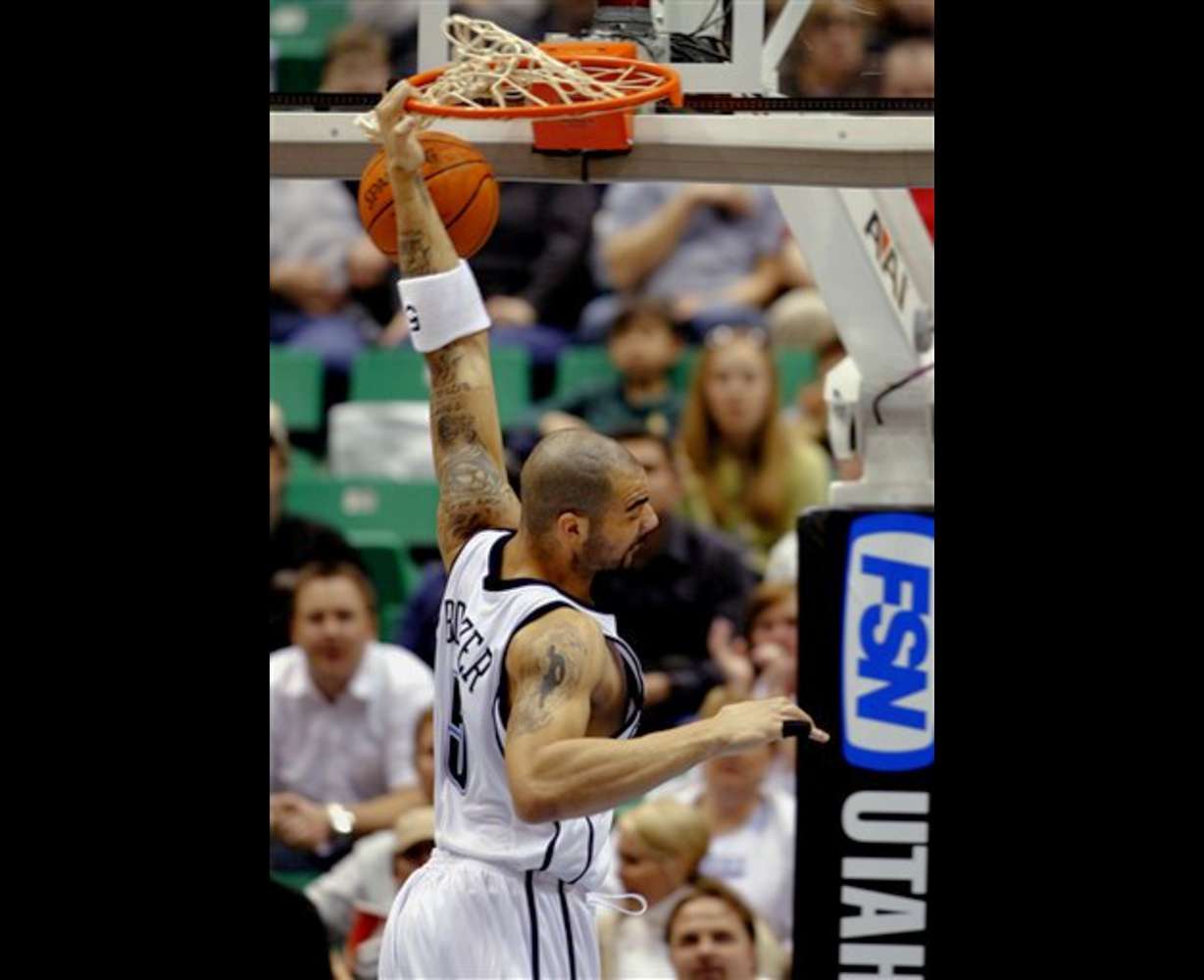 Darrell Armstrong also scored 12 for Indiana, which never led and fell to 5-9 this season in the second of back-to-back games. Indiana lost at Sacramento 102-98 Tuesday and had little energy left at the end.
Surprisingly, the Pacers made their biggest threat after O'Neal left the game. Indiana got Utah's 16-point lead within single digits a few times early in the third, then made a run at the end to cut the margin to 67-61 entering the fourth.
After Derek Fisher beat the shot clock for Utah with a jumper that put the Jazz up 67-54 with 3:37 left in the period, the Jazz didn't score again in the quarter.
Granger made two free throws, Armstrong added a 19-footer and Murphy hit a 3-pointer to get the Pacers back within range and the Pacers trailed just 67-61 entering the fourth.
But Williams opened the fourth quarter with a layup, then dribbled behind his back when Granger went for a steal and flew by as Williams stepped to his left and found Harpring for another layup that put the Jazz ahead 71-67.
The Jazz scored 16 of the first 20 points in the period.
Notes:@ The Pacers didn't score in the second quarter until Armstrong's 3-pointer with 8:24 left and were just 6-for-21 in the period. ... Utah outscored Indiana 27-11 in the fourth quarter, playing much of it with reserves. ... Fisher scored 11 for Utah and Andrei Kirilenko had nine points and four assists one day after the birth of his second son.
(The Associated Press contributed to this report.)
×
Most recent Sports stories