Estimated read time: 1-2 minutes
This archived news story is available only for your personal, non-commercial use. Information in the story may be outdated or superseded by additional information. Reading or replaying the story in its archived form does not constitute a republication of the story.
Nishi Gupta reporting A full apartment complex wakes up to smoke, flames and confusion.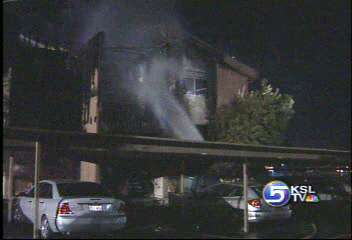 "The flames were everywhere..I couldn't believe it..it was shocking."
The overnight fire destroyed the building, with all 12 apartments receiving damage from fire and water.
Everyone made it out unharmed, but some people had to jump from their patios to escape.
It happened in Salt Lake City at..3940 South and 726 West.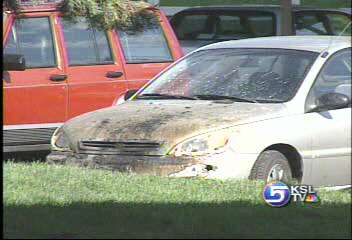 Investigators say the fire at the Sunnyvale Apartment Complex, located near 3940 South and 726 West in Salt Lake, was started on purpose.
Neighbors elaborated on that saying a jealous boyfriend set his girlfriend's apartment on fire after he found her at a bar. They believe his intent was to hurt her, but in the process put many peoples' lives in danger.
Last night, the building went up in flames. Much of the structure is charred; even cars in the parking lot were damaged. It was a chaotic situation with people yelling and screaming. But everyone made it out okay, some of them barely.
Matt Caldwell, Escaped Fire: "My girlfriend woke me up screaming we heard people yelling. She said she could smell smoke, people yelling that they had to jump off their patio, people screaming the building was on fire."
Traci Hutmier, Escaped Fire, "It was a godsend that I woke up. I looked out the window and the whole building was engulfed in flames."
Most of the families living in the apartment building are staying with friends and family.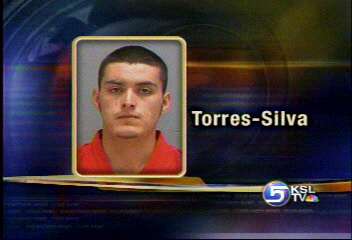 Police arrested 18-year-old Jose Carlos Torres-Silva of Salt Lake City. He's the one investigators believe set the fire. He's facing charges of aggravated arson and public intoxication.
Damage to the building itself is probably hundreds of thousand of dollars.
×
Most recent Utah stories