Estimated read time: 2-3 minutes
This archived news story is available only for your personal, non-commercial use. Information in the story may be outdated or superseded by additional information. Reading or replaying the story in its archived form does not constitute a republication of the story.
Richard Piatt Reporting Scooter Libby's conviction caps off a bad week for the image of the Bush Administration. But a Utah man, who worked in the White House when the story broke, says the President's approval rating can recover.
Pictures with the President at special events and on Air Force One are pleasant memories for Utah native Peter Watkins. But Watkins remembers what it was like to work at the White House when the Valarie Plame leak story first broke.
Question: "The verdict comes down, you watch the ensuing coverage, do you wish you were there or not?"
Peter Watkins, former deputy White House press secretary: "No, I don't wish I was there. I'm happy here in Utah."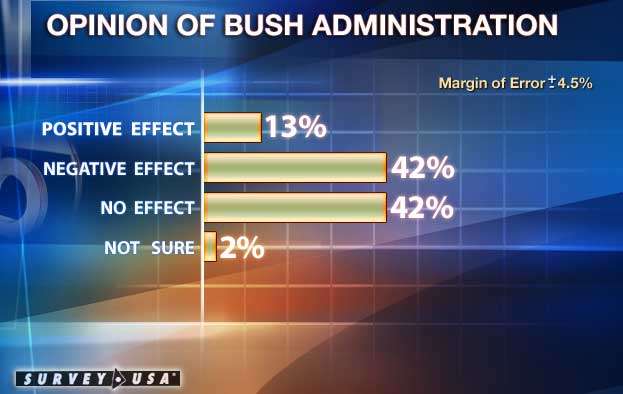 Patrick Fitzgerald, prosecutor: "Having someone, a high-level official do that under oath, in a national security investigation, is something that can never be acceptable."
Along the way, it is statements from the prosecutor, like that, which can damage confidence in the administration. But according to an exclusive Survey USA poll of 500 Utahns for Eyewitness News today, the opinion on that is split. Forty-two percent say Libby's conviction does have a negative effect on the Administration. But 42% also say it doesn't have any effect.
Watkins says the president took the original story, the leak that Valarie Plame was a CIA agent, very seriously. White House staff had to swear they were not involved.
Peter Watkins: "Everyone in the White House signed a paper saying they had no involvement."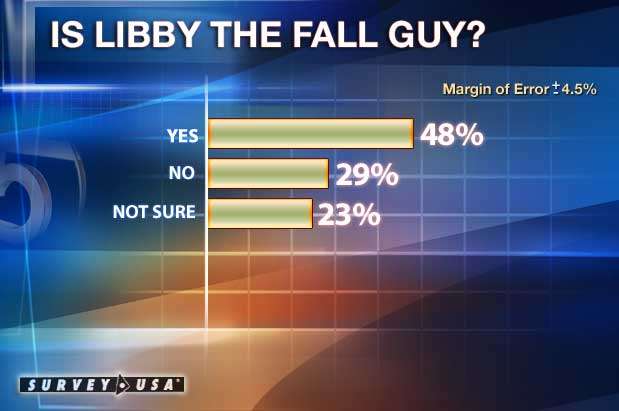 Libby's four-count perjury convictions don't address the original leak allegations that both Carl Rove and Deputy Secretary of State Richard Armitage had leaked the information.
And, in fact, most of the people in our survey, 48%, think Libby is a fall guy in the larger leak case, and Watkins agrees.
Peter Watkins: "That was breaking the law. And why Richard Armitage hasn't been implicated, I don't know. And everyone is going to ask that question."
The Bush administration is now anxious to move on. Watkins doesn't think this case will have a lasting impact.
Peter Watkins: "It's a stain on a relatively scandal-free White House, if you look at previous administrations from Watergate-Iran Contra to Clinton-Monica Lewinski."
This week, the conviction makes this Utah Republican grateful he's outside the beltway. Watkins is also curious to see how the Libby case will affect the relationship of the White House press corps and officials. Many big-name journalists testified in the case, breaking a promise not to reveal their sources.
×
Related links
Most recent Utah stories