Estimated read time: 1-2 minutes
This archived news story is available only for your personal, non-commercial use. Information in the story may be outdated or superseded by additional information. Reading or replaying the story in its archived form does not constitute a republication of the story.
Sandra Yi Reporting Car burglary isn't that unusual a crime in itself, but the victim is a Secret Service agent, and the thief got away with a gun.
At around 7:30 this morning, the Secret Service agent went in to the Gold's Gym in Murray for a workout. When he went back to his car, he found that his driver's side window had been shattered. A bag on his front seat was also missing, and that bag contained a gun, handcuffs and a collapsible baton. I
Police say the stolen items have a potential to make this a dangerous situation.
Det. Kenny Bass, Murray Police Dept.: "We've got somebody in possession of a firearm that, who knows what their thoughts, their feelings are. We'd just like to get them back."
Police believe this was a random crime because the agent's car was unmarked, and investigators say when you leave anything out in plain site you're a target for this kind of crime. They say this is just another reminder to keep all valuables out of view.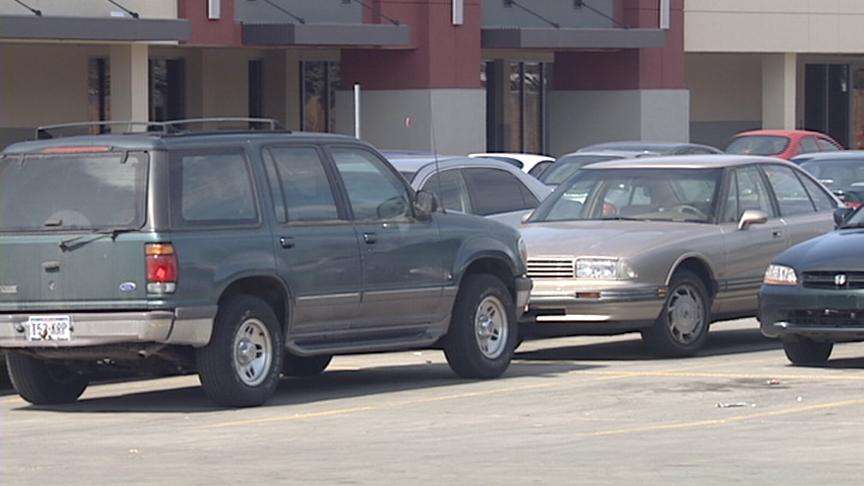 Police say someone saw a suspicious person in the area this morning, but they have no leads on a suspect. They say the gun does have a serial number on it that may help track it.
Police are urging that any witnesses or anyone who may hear anything about this to come forward. You can call Murray Police at 801-264-2673. The Secret Service had no comment but told me they are conducting their own investigation as well.
×
Related links
Most recent Utah stories