Estimated read time: 2-3 minutes
This archived news story is available only for your personal, non-commercial use. Information in the story may be outdated or superseded by additional information. Reading or replaying the story in its archived form does not constitute a republication of the story.
Ed Yeates Reporting A Utah mom and dad, along with doctors at Primary Children's Medical Center, are trying to unravel a two-year-old boy's genetic disorder that may be the only one of its kind in the world.
The parents and Primary Children's Medical Center have never seen a chromosome syndrome like this before. Both, in a sense, are pioneers in watching it unfold.
David and Tabitha Brown have three children. The oldest, Joshua, is celebrating his second birthday today, but you'd never know it looking at him.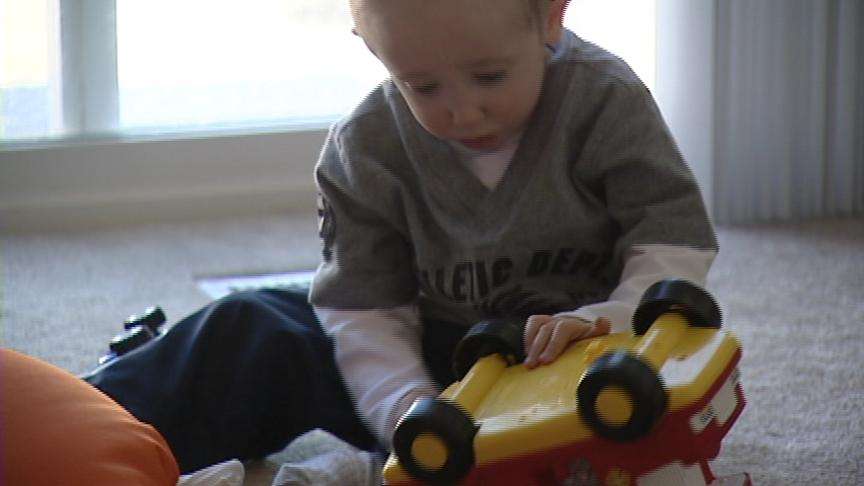 Physically, he's at a seven-month-old level. Mentally, he's at nine months. He's not walking. Also, he had a heart condition, some lower extremity problems and feet that turned inward that were corrected surgically or they resolved themselves.
Up until a year ago, the Brown's were told their son's developmental delays were simply due to low weight. But when they moved here to Utah, a genetic team at Primary Children's Hospital identified something not yet recorded in medical literature.
Tabitha Brown, Joshua's mom: "There's no one else in the world that has what Joshua has, as far as we know. He's the only one that's been diagnosed with chromosome 15 Q 24.1."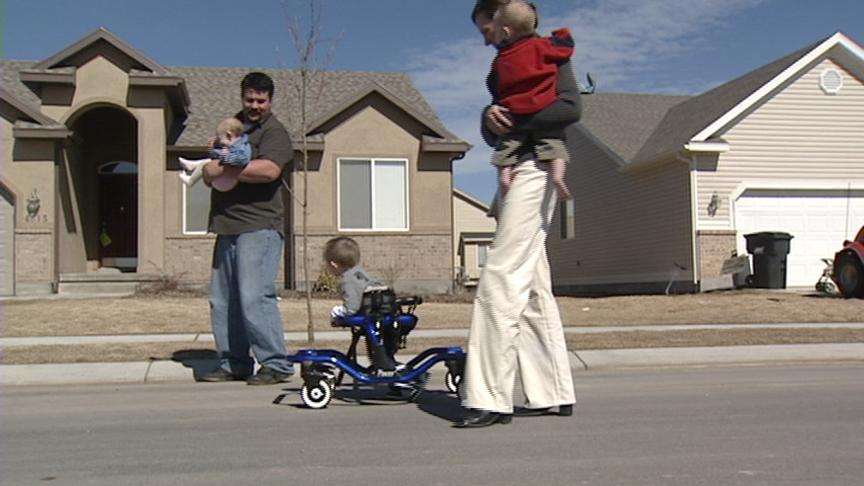 Again, that's called Chromosome 15 Deletion Q24.1. In talking about Joshua's genetic disorder, think about this analogy: Imagine a city skyscraper with 24 floors, and on that 24th floor there is a small office cubicle missing.
David Brown, Joshua's dad: "And just that small little cubicle is not enabling chromosome 15 to do its complete job."
Nobody knows what this means for Joshua, long term. When will he walk or run? Will he be at a three-year-old level when he's 20?
Tabitha Brown: "We still don't know what to expect from Joshua because nobody else in the world has this to give us an example or say what to look for, or say when he's six he'll be past all this."
So the Brown's and Primary together will document what now happens to Joshua. It will go into the medical literature to help others who may encounter the same thing.
×
Most recent Utah stories