Estimated read time: 2-3 minutes
This archived news story is available only for your personal, non-commercial use. Information in the story may be outdated or superseded by additional information. Reading or replaying the story in its archived form does not constitute a republication of the story.
Sammy Linebaugh reportingKendal Lofley, Witness: "We heard the screeching, slamming sound, and I looked out and there was a car smashed into the tree over there."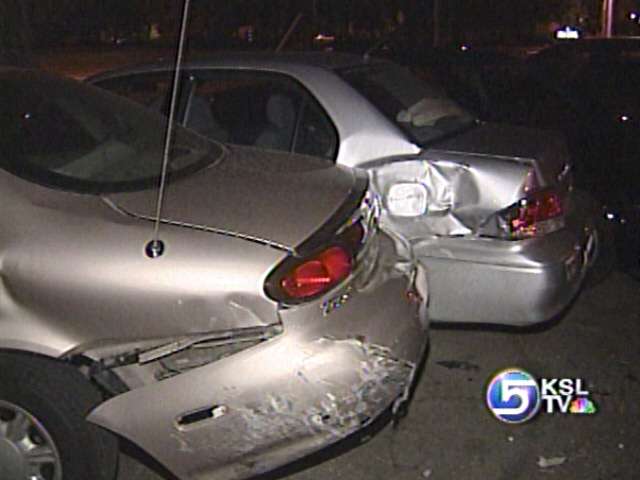 Residents at a Salt Lake apartment complex escape serious injury as a hit and run suspect tears through their parking lot.
It happened around three a.m. Friday morning near 754 E. 3900 South.
As the driver crossed a driveway, he hit the first car, which smashed into the second, which then smashed into the third. He then he smashed into the tree. People came out to see what the noise was, approached the car, and say the driver appeared to be having a seizure.
Sheriff's deputies soon arrived. Witnesses say once the man came to, he threw his car into reverse.
Lt. Teri Sommers, Salt Lake Co. Sheriff's Office: "He spun his car out onto the lawn of the apartment complex. By then myself and another deputy were on that lawn and actually had to take evasive action so we weren't hit"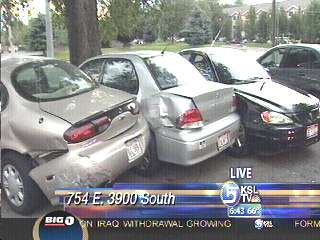 Kendal Lofley, Witness: "My feelings first of all, take care of the guy because he's in pain. But as it ended it was pretty much fear for my life, and wanting him to get captured."
Sjanne Lofley, Witness: "I thought that he'd hit my husband and the other girl and if he'd gone through our bedroom window, because he came right across the lawn, he could have run right into her bedroom."
The driver took off heading east, but deputies were on his tail pretty quickly.
At 9th east and roughly 36th South, the driver tried to spin his car around, and slammed into a sheriff's vehicle. He was quickly surrounded, but still wouldn't give up.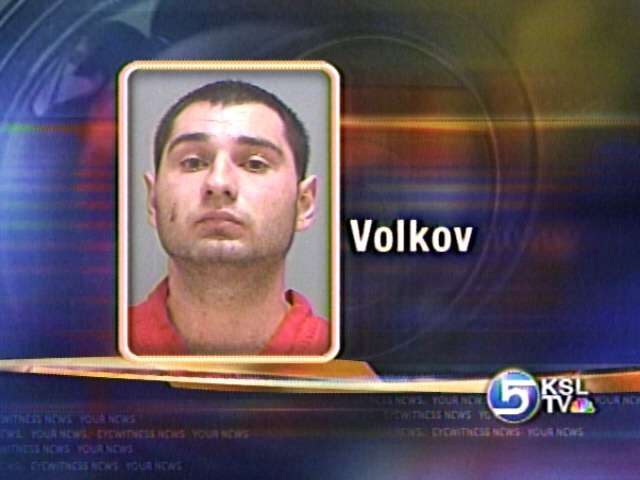 They tazered him twice and used pepper spray, none of which seemed to phase him. Eventually, they smashed his car windows and pulled him from the vehicle.
He was treated for injuries early this morning, then booked into Salt Lake County jail. The suspect is 21 year old Valdislau Volkov. He faces several charges, including aggravated assault, aggravated assault on a police officer, felony fleeing, resisting arrest and drunk driving.
As for those whose cars were damaged, they've spent the morning dealing with insurance companies.
×
Most recent Utah stories