Estimated read time: 2-3 minutes
This archived news story is available only for your personal, non-commercial use. Information in the story may be outdated or superseded by additional information. Reading or replaying the story in its archived form does not constitute a republication of the story.
Jill Atwood, FM100 Tax time can make you break out in a cold sweat, but not if you're organized, plan ahead and do your homework.
In today's "Smart Woman," I will check in with the consumer experts, hoping to make tax time a little less taxing.
With the tax-filing deadline looming just over a month away, we all have one thing on our mind. Who's going to do them and how much will I get back, if anything?
If you're paying someone to do your taxes, you want to make sure you're choosing the right person for the job. Ask about their fees, and do your research.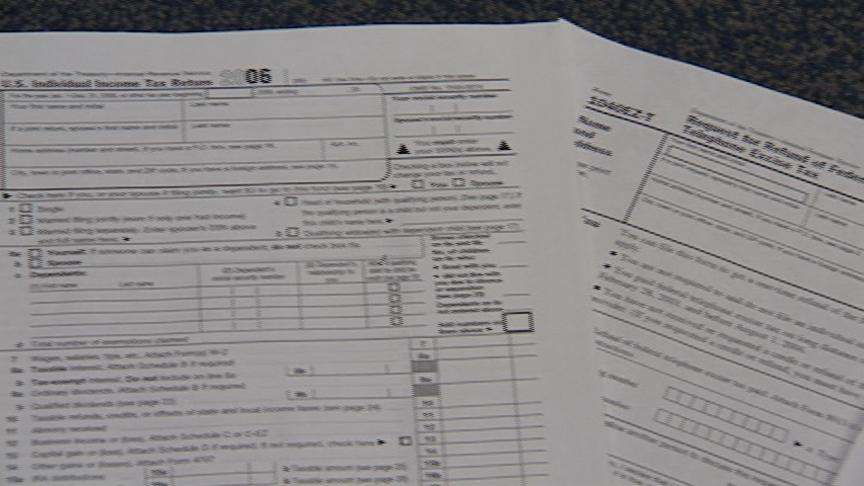 Angie Hicks, Angie's List consumer ratings expert: "A few things you should find out about your tax preparer ahead of time: Check out their credentials and their background. But the big thing is find out if they will be able to represent you in an audit. Only certain people can represent you. A CPA can represent you in front of the IRS."
Some other things to consider:
-Keep your receipts organized throughout the year. It makes things less overwhelming when it comes down to crunch time.
-Use the same preparer each year.
-Don't wait until the last minute to do your taxes.
-If someone promises you a higher return than normal, remember the old saying, "If it sounds too good to be true, it probably is."
Angie Hicks: "Keep in mind, you are responsible for the accuracy of your return, so make sure you review it, and make a copy to keep on hand for yourself."
One final tip is that you want to get what you have coming to you. Many people have missed a refund available for long-distance phone calls. The federal government did away with that three percent federal excise tax.
×
Most recent Utah stories