Estimated read time: 2-3 minutes
This archived news story is available only for your personal, non-commercial use. Information in the story may be outdated or superseded by additional information. Reading or replaying the story in its archived form does not constitute a republication of the story.
Keith McCord ReportingFor some people, retirement after a long career means slowing down a bit, spending more time with family and friends, traveling, new hobbies. Not so, for everyone! We found a woman who's realizing her dream job-- at age 70.
There's a new store on this Salt Lake City street. "Ms. Jake's Yarn Shop," which opened just last week. Owner Ginger Jacobsen, who indeed knows how to handle a pair of needles, has been hoping to have a store like this for years!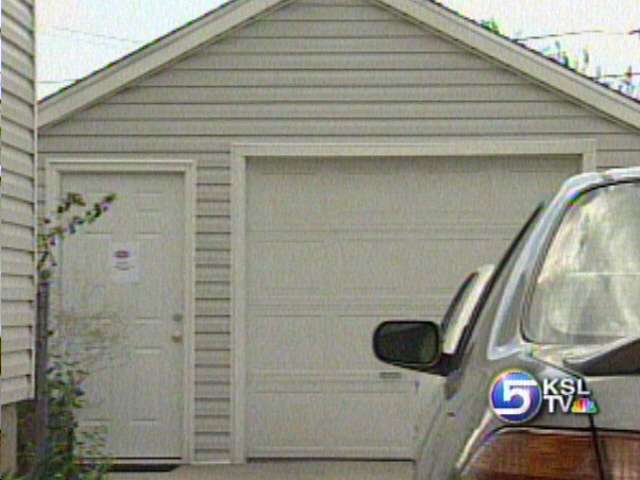 Ginger Jacobsen, Owner, Ms. Jake's Yarn Shop: "I've always wanted to. I've always been a yarn freak."
Ginger Jacobsen worked for the Utah Health Department for 28-years. And when she retired in January, she knew she was not really, going to retire.
Ginger Jacobsen: "I thought, 'I've got to have something that will take up my time.'"
So she remodeled her one car garage and turned it into a very colorful, full-service yarn supply shop.
Ginger Jacobsen: "And I have acrylics, I have synthetics, nylons and wools, cashmere."
Not to mention every needle imaginable, how-to books, patterns, and other accessories. What she doesn't have, she'll order. It's a very small business that's licensed and ready to go.
Small businesses are critical to Utah's economy. Latest statistics show that there are more than 200-thousand small businesses in the state, and nearly 50-thousand of those are owned by women.
Ginger Jacobsen says crocheting and knitting is experiencing a surge in popularity, especially among young people. Starting a new business at age 70 is not for everybody, but, "Ms. Jake" says if you love it, do it.
Ginger Jacobsen: "I think if someone has a really good idea about what they'd like to do, you know, their heart's desire, then that's what you do."
Talk about heart's desire; she's been knitting and crocheting since she was nine-years old and she's thrilled to pass along what she knows to those who want to learn.
Mrs. Jacobsen is taking clients by appointment only and will also teach one-on-one sessions.
×
Most recent Utah stories