Estimated read time: 2-3 minutes
This archived news story is available only for your personal, non-commercial use. Information in the story may be outdated or superseded by additional information. Reading or replaying the story in its archived form does not constitute a republication of the story.
MAPLETON -- A family is nearing their breaking point months after a car accident killed the father and seriously injured the mother. Now, the medical bills are piling up.
Damon and Barbara Faust were returning from a chiropractic conference in Reno this past September when they were hit by a driver high on meth.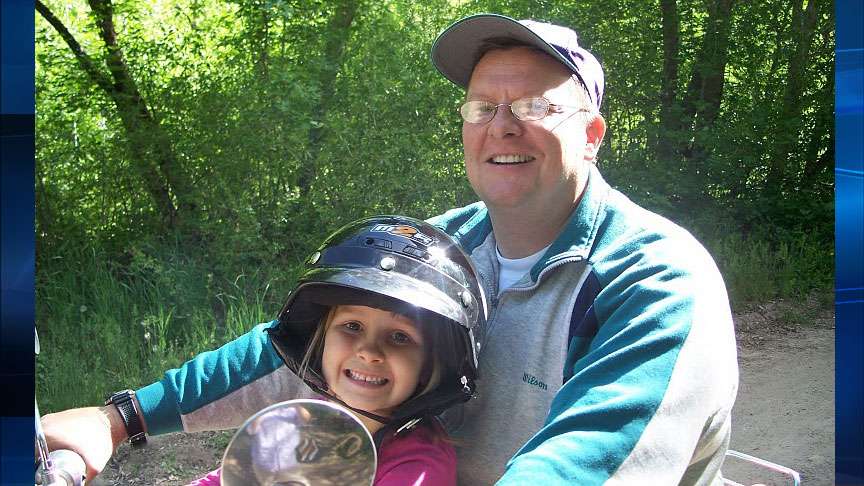 Damon was killed, leaving their 10 kids without a dad.
Now, their friends -- and some complete strangers -- have come up with a plan to try to help.
It's smiles and giggles at the Faust family's Mapleton house, a busy place with 10 kids, eight of whom are still living at home.
But if you look closely, you'll notice one chair is empty. That's in honor of Damon Faust.
"He was all about his family," Barbara says.
At 46 years old, Damon died in a crash on I-80 in Nevada after the car he was riding in was hit by Anthony D. Rock, who was driving under the influence of drugs.
His wife Barbara, the driver, survived -- but was in a coma for two weeks and in intensive care for an additional week.
"I had a collapsed lung, a broken clavicle, shattered wrist… Several vertebrae were broken," she says.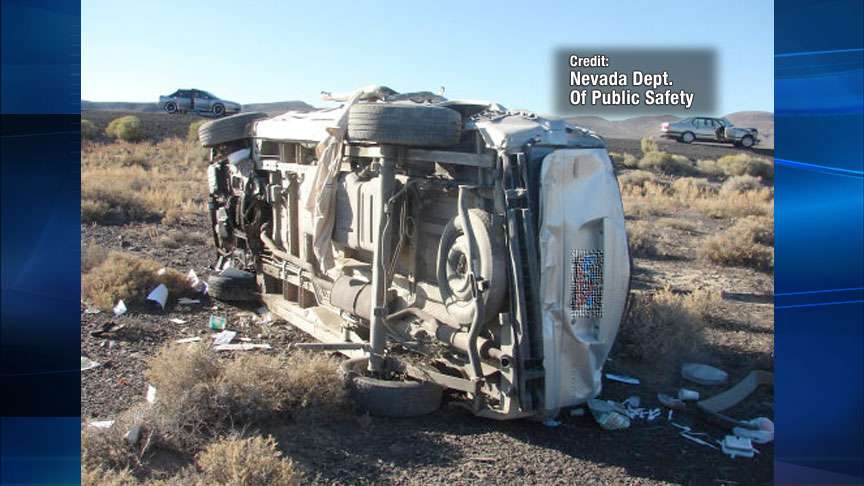 Barbara had to relearn to walk and is still in pain. The family did not have health insurance -- Damon was self-employed as a chiropractor and couldn't afford it. The medical bills are mounting.
"We're up to $283,000," Barbara says, "and I still have further surgery and further care."
So friends and even some complete strangers have organized a fundraiser, a celebration of Damon's life. It will take place the evening of Feb. 18 at the McKay Events Center at UVU.
Julie Andersen, the organizer of the fundraiser, says, "The little difference we make, it's not much to us, but to the family it really makes a difference."
And it's all for Damon Faust's family, who keep thoughts of him -- and his favorite saying -- in their memories, always: "Everything is as it should be."
If you are unable to attend the Feb. 18 fundraiser, you can make a donation to the "Damon Faust Fund"* at any Zions Bank branch.
And an update on the case against the driver who caused the accident: He plead guilty to causing a death while driving under the influence. He'll be sentenced March 2, 2010.
E-mail: sdallof@ksl.com
*KSL.com has not verified the accuracy of the information provided with respect to the account nor does KSL.com assure that the monies deposited to the account will be applied for the benefit of the persons named as beneficiaries. If you are considering a deposit to the account you should consult your own advisors and otherwise proceed at your own risk.
×
Photos
Related links
Most recent Utah stories