Estimated read time: 3-4 minutes
This archived news story is available only for your personal, non-commercial use. Information in the story may be outdated or superseded by additional information. Reading or replaying the story in its archived form does not constitute a republication of the story.
SALT LAKE CITY -- A Salt Lake woman is training in the Wasatch Mountains for a race on the famous Iditarod Trail in Alaska -- but she's not going by dog sled. She's using her own muscle power, on a bicycle in the snow.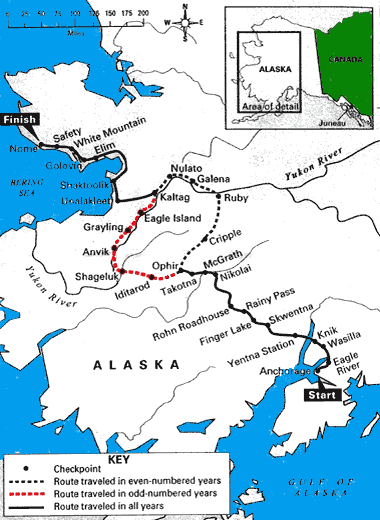 "I think these bikes are just going to catch on. People see me, and everyone smiles. Biker or not, they just smile because I'm up there where they don't expect to see a bike," says Lorie Hutchison, who is preparing for the grueling Iditarod trek.
It's a specialized bike for snow with big, fat tires that are very soft for better traction. It cost Hutchison around $3,000. She's a 45-year-old LifeFlight nurse who just isn't happy without an extreme challenge to keep her going.
"Most people would say I have a loose screw," says Hutchison. "But it's a sense of wonder. I'm a curious person, so I'm curious as to whether I can do this."
---
The record time for the 350 mile race is 3 days 5 hours and 40 minutes.
---
In 2008 KSL News did a story about Hutchison's long-distance run, in blistering heat, as she jogged across the entire state of Utah.

We also saw her training for the ultimate in ultra-marathons, a 135-mile footrace starting in Death Valley where temperatures soared 128 degrees Fahrenheit.

"I don't know what it is. I read about these things and it just sounds amazing," says Hutchison. "And something clicks in my head that says, 'Man if they can do it, I wonder if I can, too.'"

At first glance pedaling a snow bike may not seem too difficult, but imagine doing it in a blizzard in the mountains in the middle of Alaska. That's where Hutchison is going next.

She'll be trading brutally-hot temperatures for dangerous cold, 40 to 60 degrees below zero windchill.

Hutchison is one of 50 riders who will pedal 350 miles through the snow, up to 10 days and nights on the famous Iditarod Trail.

"It intimidates me -- scares me. The whole thought of being out there. You're pretty much on your own the whole time," she said. "You have to be fully self-supported. So I'm carrying a sleeping bag and bivy sack and a stove and the whole bit."

Hutchison may be the closest thing there is to the exact opposite of a couch potato.

"I have to test myself," she said. "And that's what drives me, that's what drives me to train."

Snow bicycling does seem to be catching on in Utah. The Mountain Trails Foundation is planning a snow-bike festival later this month.

E-mail: hollenhorst@ksl.com

×
Related links
Related stories