Estimated read time: 2-3 minutes
This archived news story is available only for your personal, non-commercial use. Information in the story may be outdated or superseded by additional information. Reading or replaying the story in its archived form does not constitute a republication of the story.
OGDEN -- A 2-week-old Ogden puppy is getting a second shot at a happy life. He was found in a plastic bag, left at a local park.
The Ogden Animal Shelter has seen an increase in animals being dropped off by people who can no longer care for them, but this puppy was left for dead in park less than a mile from the shelter.
In just two weeks, Dodger has had some bad breaks -- and some lucky ones. First, he was abandoned in an Ogden park, possibly because he's missing a back leg. But a Good Samaritan found him and brought the puppy to the Ogden Animal Shelter.
"He almost cried. He said he couldn't believe someone could do that," says Alma Madrigal, who works at the Ogden Animal Shelter.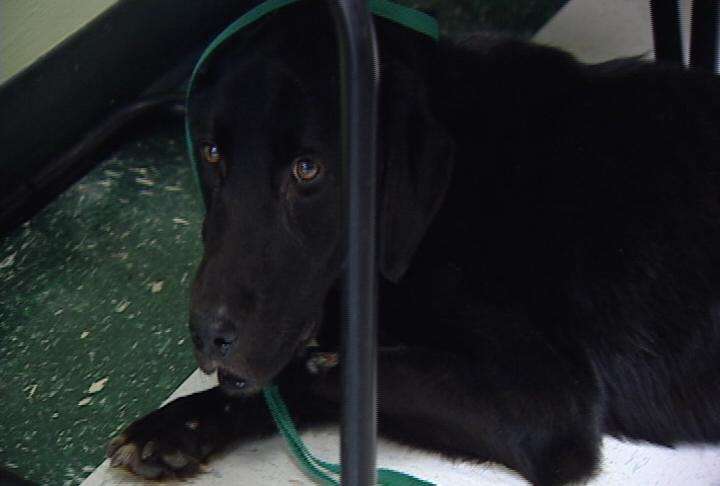 Madrigal decided to foster Dodger, taking him home to her house at night, feeding him every few hours. The puppy has almost doubled in size, and a couple days ago opened his eyes.
Dodger will need surgery to amputate his deformed leg; thanks to a mention in the local paper, donations have already been made to cover the cost.
"He's a lucky guy," Madrigal says. "We love him."
There are already several offers to adopt Dodger, but the shelter has a lot of other dogs who still need a good home.
That includes Titan, a 4-year-old black Lab. He came to the shelter so malnourished he couldn't walk on his own.
"He's really coming back. We're just tickled he's walking," says Bob Girer, animal services manager at the Ogden Animal Shelter.
In a few weeks, Titan should be available for adoption. The shelter would like to see him go to a good home, just as little Dodger soon will. They're two dogs left for dead who now have second chances.
"It's upsetting to us. It's upsetting to all the employees, but that's why we're here," Girer says.
If you're interested in adopting Titan, or any animal at the shelter, call 801-629-8244.
E-mail: sdallof@ksl.com
×
Photos
Related links
Most recent Utah stories