Estimated read time: 2-3 minutes
This archived news story is available only for your personal, non-commercial use. Information in the story may be outdated or superseded by additional information. Reading or replaying the story in its archived form does not constitute a republication of the story.
John Hollenhorst Reporting "Lickity Split." It means to get things done in a hurry. And now it's the name of a business in the poorest part of Utah, set up by a bunch of kids who seem to be in a hurry to make something of themselves.
They're having phenomenal success, as John Hollenhorst reports from Lickity Split headquarters in Blanding.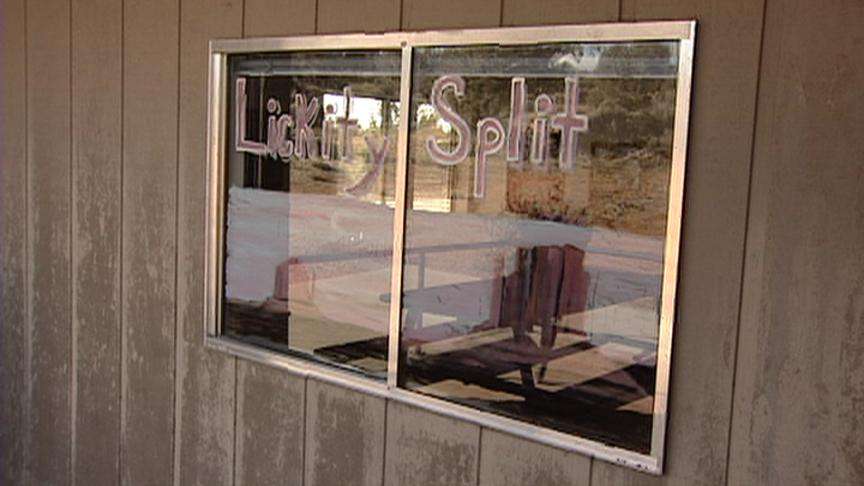 Their trademarks are red kitchen hats and delicious treats, decorated with imagery from the Navajo Nation and the Four Corners region.
Elaine Borgen: "The most amazing thing has happened."
Vista volunteer Elaine Borgen helped the kids get started as an economic development project.
John Hollenhorst, Eyewitness News: "Did this develop economically more than you thought?"
Elaine Borgen, former Vista volunteer: "Much more so than what we thought."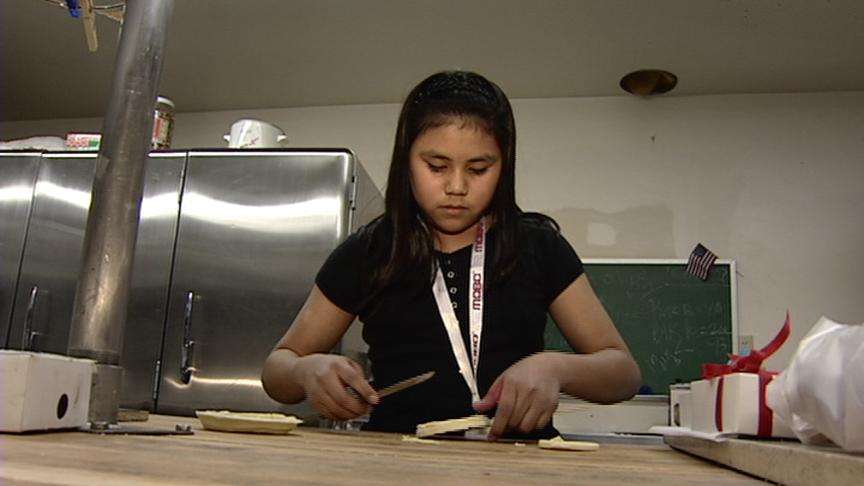 It started with a few kids, mostly Navajos, in one of the nation's poorest counties. They set up shop in a community kitchen to earn money for the movies. They designed and produced chocolate candies to sell locally.
Lindsey Klausner, age 12: "I think it's pretty cool."
Andrew Dayish, chief executive officer, age 15: "I get money, I help kids and get chocolate, mainly."
John Hollenhorst, Eyewitness News: "You mean, you do it for the chocolate?"
Andrew Dayish: "I do it for the chocolate."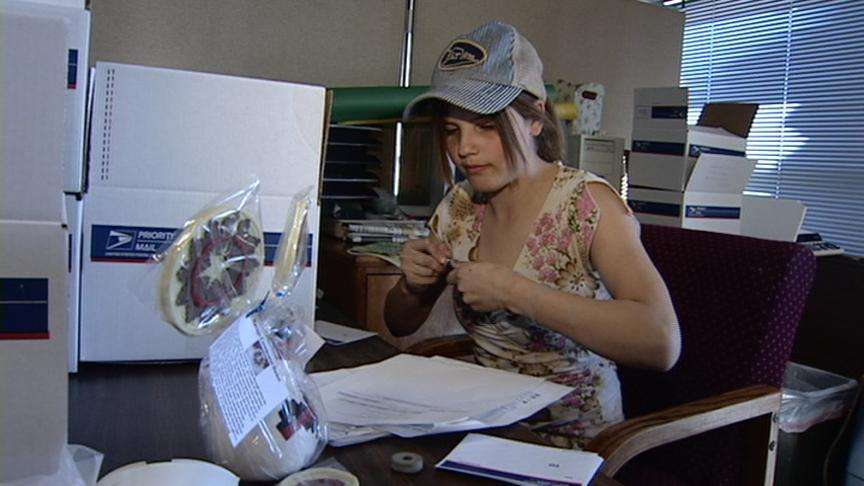 After a KSL story a few months ago and Christmas coverage on National Public Radio, the kids' business exploded for Valentine's Day on the Internet and by telephone.
Voice on phone order: "I'm calling from Pennsylvania. I'm interested in ordering one of your candies."
Elaine Borgen: "We sell all across the U.S., and the great thing is the money is coming into our county from other places."
Lindsey Klausner, age 12: "I don't know what it's really called, but I made $124 like a month ago."
In staff meetings, the kids literally run the company themselves. If they need extra help, well, they hire grownups.
They're shipping out orders as fast as they can make 'em. But they're currently $17,000 behind on back orders. They brought five adults aboard to lend a hand.
Elaine Borgen: "The adults work for the kids. And the children train the adults."
Andrew Dayish is C.E.O. at age 15, the oldest of the Lickity Split kids.
Andrew Dayish: "I plan to be an entrepeneur and start lots of businesses around here."
Elaine Borgen: "It's a beautiful thing. The kids adopted a new motto, and that is 'Kids curing poverty and shaping the world,' because they truly believe that's what they're doing."
They're spreading their concept to other Indian reservations. And like true business visionaries, they're lining up fresh capital to expand.
If you want to make a connection to the Lickity Split kids and their chocolate treats, follow the link in the box above.
×
Related links
Most recent Utah stories