Estimated read time: 2-3 minutes
This archived news story is available only for your personal, non-commercial use. Information in the story may be outdated or superseded by additional information. Reading or replaying the story in its archived form does not constitute a republication of the story.
Richard Piatt Reporting There are nine candidates running for Salt Lake City mayor, and the run up to the election is expected to get expensive. Candidates have already raised a lot of money.
When Rocky Anderson ran for mayor last time, he spent about $750,000, which was a record amount for the Salt Lake City mayor's race. This time, many candidates say they're shooting for $1 million, just to be safe.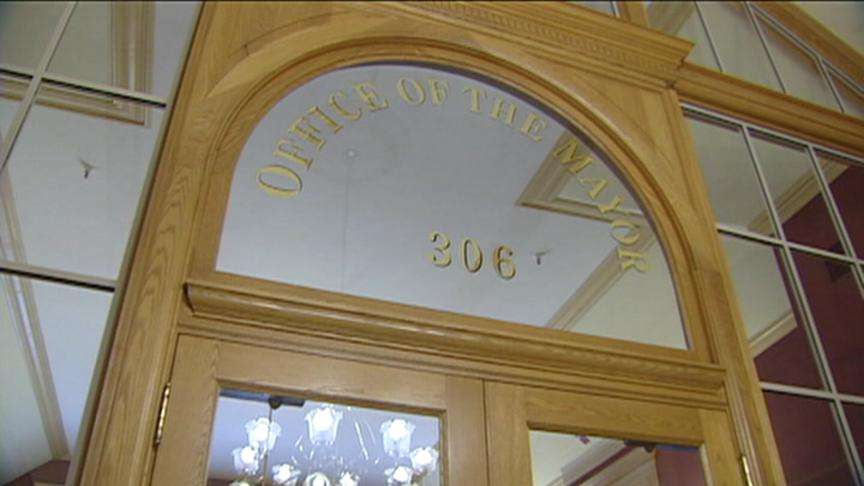 A tough race is in store for the mayor's corner office in City Hall. Because of the high-profile office and the large field of candidates, nine in all, the candidates are scrambling to raise money.
Race for Salt Lake City Mayor
| Candidate | Remaining Funds | Spent |
| --- | --- | --- |
| Keith Christensen | $174,618.56 | $35,307.36 |
| Jenny Wilson | $50,335.35 | $55,984.60 |
| Dave Buhler | $85,421.89 | $37,614.11 |
| Nancy Saxton | $55,096.99 | $9,668.01 |
| Ralph Becker | $76,281.28 | $7,225.03 |
| Meghan Holbrook | $48,000.99 | $469.01 |
So far the top money raiser is former council member Keith Christensen, who has raised and spent more than $205,000 total, as of the last reporting date (2/15/07).
The biggest spender to date is Salt Lake County council member Jenny Wilson, who has already burned through more than half of what she's raised.
Another Republican, city councilman Dave Buhler, is also hot on the fundraising trail, gathering a total of more than $112,000 so far.
Political pollster Dan Jones says there's a lot at stake in an open race that both parties really want.
Dan Jones, political pollster: "There are some high-profile Republicans who would love to win this race. And some people feel it's time for a Republican in Salt Lake City, and they're working very hard."
The rest of the candidates have also raised healthy amounts, considering how early it is. Council member Nancy Saxton has raised and spent about $65,000. Utah House Minority Leader Ralph Becker says he hasn't started seriously fundraising during the session but still has about $76,000, and has spent another $9,000. And Megan Holbrook says she's getting large contributions, putting her total at just under $50,000 right now.
Dan Jones: "Salt Lake City has become very high profile, and some of it has been positive publicity and some of it has been negative publicity."
Politically, this race is a hot potato. It's supposed to be nonpartisan, but Jones says it's the most partisan race that he does work for.
×
Most recent Utah stories