Estimated read time: 4-5 minutes
This archived news story is available only for your personal, non-commercial use. Information in the story may be outdated or superseded by additional information. Reading or replaying the story in its archived form does not constitute a republication of the story.
TAYLORSVILLE -- The Unified Police Department issued a search warrant Monday for the ex-husband of a woman gunned down on Friday. His mother is accused of pulling the trigger.
Neighbors of Dale Jankowski said police showed up at his home on Taylorsville's Kingswood Drive around 2 p.m. to serve a search warrant. Following the search, officers left with several things.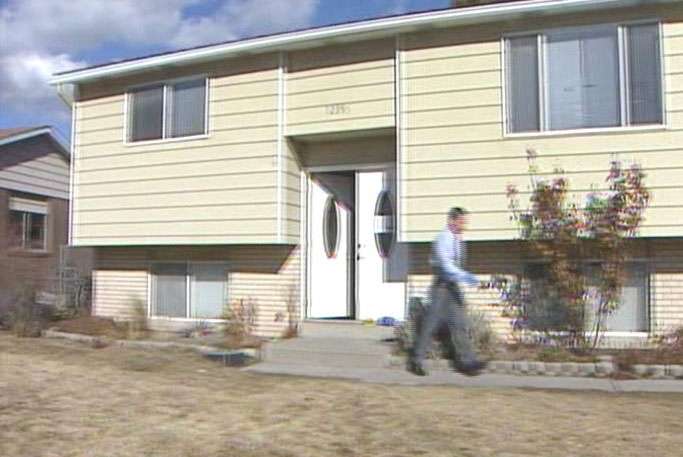 "We don't have specific information that led us to writing this search warrant," Unified police Lt. Don Hutson said. "This is something that we feel like we need to do associated with this investigation."
Later, Hutson clarified his statement, "The search warrant was based on articulable information discovered during the investigation process. I can't identify the specific items we were looking for without potentially jeopardizing the criminal case."
Jankowski talked to KSL News Monday evening, right after police searched his home. He said he is stunned by the whole situation.
"I had no idea she was going to do anything like this," Jankowski said of his mother, Mary Hanson.
Jankowski said he had nothing to do with the killing. Police, at this point, back his story up.
He is worried about his mother's mental health, but said he has no idea why she would want to kill his ex-wife.
"I could see there's something mentally not quite right," he said, "but they don't know what that is."
Jankowski considered his mother's distance and forgetfulness signs of old age, not homicidal tendencies.
Witnesses said Hanson shot and killed his ex-wife, Tetyana Nikitina Friday afternoon at the Salt Lake County Head Start school where Nikitina worked.
"I was extremely shocked," Jankowski said. "Driving over to get my kids after I received the phone call on Friday afternoon was the most difficult drive I had to make."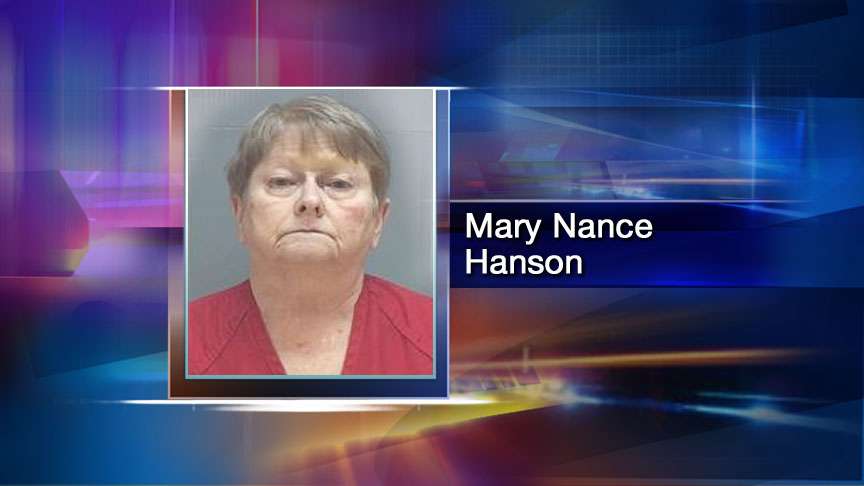 Witnesses said Hanson walked to Nikitina's car, fired several times, and then called 911 to report herself.
Jankowski said he didn't even know his mother owned a gun. He talked at length with investigators Friday and Monday. He said they took his computer, along with documents and writings from his mother, from his home.
After his divorce from Nikitina, Jankowski said he wanted both of them involved in the lives of their two children.
"That was not a position shared by both myself and her," he said.
Police call it a custody battle. Jankowski said he does not know if that was the motive for the shooting.
"I'm very sad, because my kids are going to struggle their entire lives not having their mother around," he said.
But Jankowski said, right now, the children are doing OK.
"I've had to have two of the most difficult conversations in the entire world with my children this weekend," he said. "One, telling them their mother was dead; and the second one, telling them that my mother was the suspect that may have had something to do with this."
Jankowski said he has no idea when or where his mother got the gun. He has not had any contact with her since the shooting. [CLICK HERE to listen to KSL's full interview with Dale Jankowski]
Divorce records obtained by the Deseret News show in 2005 Nikitina said she feared Jankowski would kill their two children and feared for her own life. In the records, Jankowski claimed she was setting him up with false accusations of domestic abuse. He also feared she would flee the U.S. with their children.
Many of Jankowski's neighbors said they knew Nikitina, Jankowski and Hanson very well. They said Hanson was often at her son's house, where Jankowski took care of several foster children.
Some described Hanson as controlling, but others said she's a very kind person.
"She was a very lovely lady, and I don't know why, all of a sudden, something so tragic happened," neighbor Kara Christensen said.
Meanwhile, a family friend told KSL News Nikitina's parents arrived in Utah from Ukraine and visited the mortuary Monday. He said Nikitina's fiance, Ron Hernandez, could hardly speak; the two were set to be married on Valentine's Day.
Hernandez says his wife-to-be was distraught before her murder. He tells the Salt Lake Tribune Hanson left angry messages accusing Nikitina of being an unfit mother. He's accusing Jankowski of upsetting his mother with talk of custody issues.
------
Story compiled with contributions from Jed Boal, Sandra Yi and Marc Giauque.
×
Related stories