Estimated read time: 2-3 minutes
This archived news story is available only for your personal, non-commercial use. Information in the story may be outdated or superseded by additional information. Reading or replaying the story in its archived form does not constitute a republication of the story.
By Nicole GonzalesSALT LAKE CITY -- The community of Highland is mourning the loss of a young man who died while serving a mission for The Church of Jesus Christ of Latter-day Saints in Romania.
Elder McKay Choy Burrows was at his apartment when he and another missionary were overcome by natural gas Friday night.
Burrows touched many people in his life, including his former LDS bishop and family friend Patrick Hendrickson. Hendrickson knew Burrows his whole life and says they were more like family.
"It's really hard to understand that he's gone," Hendrickson says. "One of my fondest memories of the Burrows family is I'm Uncle Pat and my wife is Auntie Linda."
Elder Burrows' devotion to his church was evident. Photos from his family show a smiling 20-year-old posing with friends, family members, fellow missionaries and church members.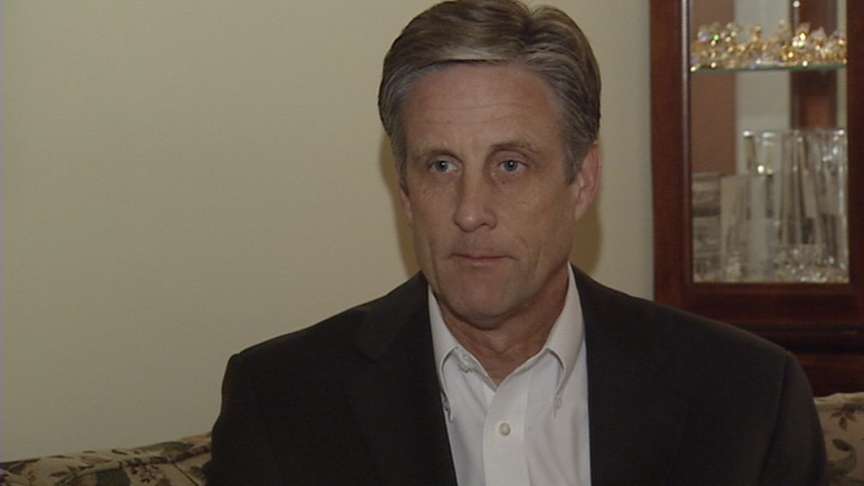 Burrows arrived in Bucharest last August to begin a new phase of his mission. But on Friday night, he and another missionary, Elder Jace Davis of Logandale, Nev., died of accidental asphyxiation caused by a natural gas leak in their apartment.
A Romanian police official -- who confirmed the missionaries' deaths -- said it is common for people in the country to heat their homes with natural gas stoves, which can leak if the pilot light goes out. Police are now investigating to find out exactly what happened.
"Absolutely shocked," says Hendrickson. "I'm still trying to get my mind around it, as are most people."
Sunday afternoon, the Burrows family released a statement saying, in part, "McKay is an important and loved member of a strong family and a dear friend to many. We will miss, but forever remember, his bright mind, quick wit, empathetic approach, enthusiasm for life and happy, engaging smile."
Burrows' family talked about his life-long desire to serve the Church and said he touched many lives. They believe he will return back to heaven with honor.
The missionary was an honor student at Lone Peak High School before attending BYU for one year on a scholarship. He was also an accomplished musician who loved writing, drawing and a wide array of sports. Most of all, he loved his family and church.
Perhaps a single note of comfort for Hendrickson, Burrows died doing what he loved. "His desire to serve a mission was a life-long desire, a goal of his and it was his own desire. So I think, well, I know, that's where he wanted to be," Hendrickson says.
Hendrickson says the family most likely won't get his body back until next weekend, so the funeral will likely be the week of Feb. 8.
To read the full Burrows family statement, CLICK HERE.
To read the full statement from The Church of Jesus Christ of Latter-day Saints, CLICK HERE.
E-mail: ngonzales@ksl.com
×
Photos
Most recent Utah stories