Estimated read time: 2-3 minutes
This archived news story is available only for your personal, non-commercial use. Information in the story may be outdated or superseded by additional information. Reading or replaying the story in its archived form does not constitute a republication of the story.
(KSL News/AP) Funeral services will be held Wednesday for Kirsten Hinckley, the 15-year-old girl who died in the Trolley Square shootings.
She is the last of the five victims to be buried.
Kirsten was shopping with her mother, Carolyn Tuft, on February 12 went Suljeman Talovic walked into Cabin Fever and shot them.
Kirsten was a sophomore at Brighton High School. A memorial service was held for her four days after the shootings. The family wanted to postpone the funeral until Kirsten's mother was well enough to attend.
Carolyn Tuft is still recovering in the hospital but is doing better.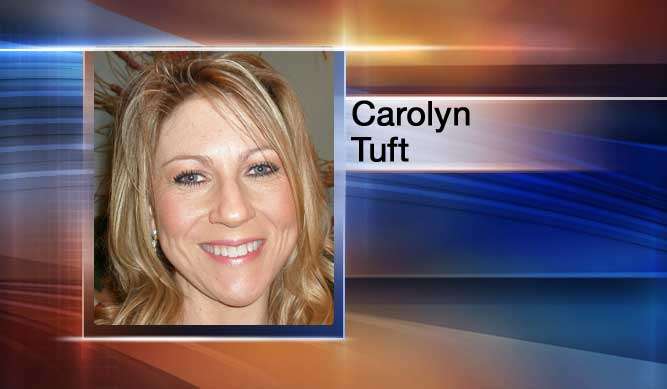 In an interview with the Salt Lake Tribune, she said she refuses to harbor any anger. She said, "That's the exact opposite of the life I want to reflect."
At the mall, Tuft and Kirsten were shopping for Valentine's Day cards when the shooting began. Tuft walked to the store window to see what was going on.
She saw a flash, heard a bang and then felt shattered glass rip into her arm.
Tuft said she and her daughter were crouching on the floor when the teenager with the 12-gauge shotgun came into the store.
Tuft said she looked up and into Talovic's eyes. He raised the gun and shot her through the right arm and lung before walking away. Then, he returned and Tuft said she could feel the muzzle on her back as he fired again.
Lying on the floor, choking on her own blood, Tuft saw her fatally wounded daughter and inched toward her to tell her she loved her.
"I thought Kirsten and I were going to leave together," she said. "I felt like I had only a few minutes at most."
Now Kirsten's picture sits to the right of Tuft's hospital bed. The youngest of Tuft's three children, Kirsten was the most like her mother -- sharing a love of baking and cats.
"Everyone thinks they can put things off, they'll have more time," she said. "Don't think someday you'll get there. You might not."
Tuft said her goal is to get the most from each day and watch her children celebrate their lives.
For now, though, she must heal. Her right arm is numb and atrophy is setting in to her muscles. She's started rehabilitation exercises and says she could go home sometime this week, although still to a hospital bed. There she'll need constant care.
But Tuft is a survivor, her 20-year-old son Scott Hinckley said. Five years ago, she narrowly survived when a drunk driver plowed into her minivan. The accident left plates and screws beneath Tuft's face.
The Trolley Square shooting left pellets around her vital organs.
"I shouldn't be alive," she said.
(The Associated Press contributed to this report, with information from The Salt Lake Tribune, www.sltrib.com)
×
Related links
Most recent Utah stories