Estimated read time: 3-4 minutes
This archived news story is available only for your personal, non-commercial use. Information in the story may be outdated or superseded by additional information. Reading or replaying the story in its archived form does not constitute a republication of the story.
Shelley Osterloh ReportingUtah has the 10th highest rate of suicide in the nation. Suicide is the third leading cause of death in Utah for young people between the ages of 15 and 24, after homicides and accidents.
Suicide is not easy to talk about, but young and old people are dying at their own hands because they feel alone, hopeless and are afraid to ask for help. Now a group of family survivors is speaking out to encourage others to discuss it with their kids, or anyone who is at risk, and get them help.
Life is busy at the Jensen home. Lucile and Keith have raised seven children. But there is a sad emptiness here, too, because their middle child, Conrad, took his life.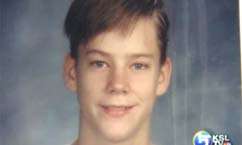 Lucile Jensen: "He went to school that Wednesday, aced another test, and then I got a call from his girlfriend. She was sitting at our house and she said, 'Conrad has run off. I think he's going to take his life.'
"And the witnesses say he never stopped running, as he basically tripped over himself over the railing to the freeway overpass. So he fell and had a head injury."
It was 1998. Conrad was 17, a popular straight-A student and hospital volunteer who wanted to be a surgeon. But he suffered with the mental illness of depression. He had been in treatment and was trying a new medication. Combined with personal setbacks and loss, his mother says he couldn't fight a feeling of hopelessness and despair. She believes if he could, he would tell others not to take their own life.
Lucile Jensen: "That's the common theme for all ages is a sense of hopefulness. He would say, 'Even if you feel hopelessness, there is a way and there is a new day.'"
Now Lucile Jensen meets with others at the Utah Mental Health Association to offer support and to urge people to speak out if they are considering suicide.
Robyn Erhardt's husband Robert killed himself two years ago after a series of financial problems.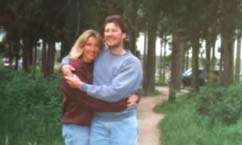 Robyn Erhardt: "I do believe that he absolutely thought he was doing us all a favor. He was a selfless person and committed the most selfish act that I can think of."
Robyn believes he wouldn't have done it if he had known how it would hurt them all, including their six-year-old daughter Kelli, who cries herself to sleep sometimes.
Kelli Erhardt: "He felt really sick and really sad, and he didn't know what to do. So he decided to kill himself. He shut my old house door, and then he went inside his truck and breathed in poisonous gas. And I'm really sad about him."
Their message to others is simple: Don't do it. Stick it out, things will change. Tell someone and get help.
Robyn Erhardt: "Seek help immediately. If someone is telling you this is how they feel, this is how they feel. In the past, some thought has been they are just trying to get attention. They are crying for help. They are crying for help."
The Mental Health Association in Utah has ongoing support groups and speakers. The association is planning a suicide prevention and community healing walk in April.
I know it's a bit of a cliche, but those I spoke with really do believe that suicide is a permanent solution to a temporary problem and that if people get help they can overcome their problems and find hope and happiness.
×
Related links
Most recent Utah stories