Estimated read time: 2-3 minutes
This archived news story is available only for your personal, non-commercial use. Information in the story may be outdated or superseded by additional information. Reading or replaying the story in its archived form does not constitute a republication of the story.
Jed Boal ReportingIt may seem as though we run into orange barrels at every turn this summer; actually, it's been a relatively light road construction season along the Wasatch Front.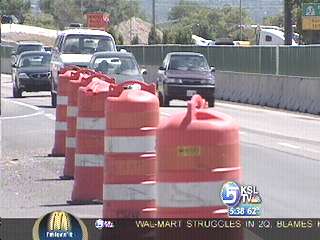 Road construction this summer is not at all what it was a year ago. In fact, Utah sent many of its workers from this region to other areas of the state. If you head out of Salt Lake to the south or west you'll run into orange barrels on SR 201 and I-15 in Utah County. But those are the only long-term projects on the Wasatch Front.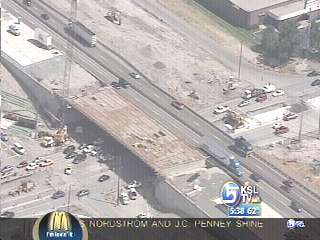 Brent Wilhite, UDOT: "Even though Mother Nature threw us a curveball in the spring, we're still expecting to meet all of our deadlines right now."
On SR 201 you'll notice the expansion project, but there's another year of work before motorists will have an extra lane to travel.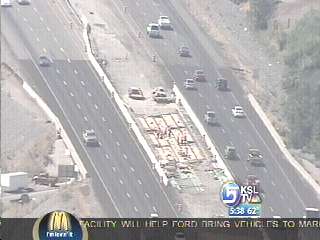 Brent Wilhite, UDOT: "The delays have not been too bad. We've been working on the westbound lanes while traffic is driving on the eastbound lanes. People will be driving on new pavement come fall and we'll start working on the eastbound lanes."
The improved Redwood Road interchange will also help traffic flow in that part of the valley.
On I-215 on the east side crews prepared the surface and will pave it from Foothill to 33rd South. On I-215 west side crews wrapped up a three month project smoothing out the concrete
I-15 reconstruction in Utah County usually causes the longest delays. The expansion from Alpine to University Parkway should wrap up next June.
Traffic is severe and speeding in the work zone is a real problem.
Brent Wilhite, UDOT: "The speeds have been so bad that we've decided to hire off-duty UHP troopers to patrol the area, to cut down on speeders through the work zone."
That approach was successful in Provo Canyon this summer. UHP and UDOT are always trying to slow the speeds in work zones.
×
Most recent Utah stories