Estimated read time: 2-3 minutes
This archived news story is available only for your personal, non-commercial use. Information in the story may be outdated or superseded by additional information. Reading or replaying the story in its archived form does not constitute a republication of the story.
SALT LAKE CITY -- Thierry Fischer will take the baton for the first time as the Utah Symphony's new music director this weekend. But he won't be here for long, this time.
Fischer jets from one continent to another as conductor of three orchestras. His schedule allows him to be in Salt Lake City this time less than two weeks. However, if he exhibits the dynamism in this weekend's concerts that he did in rehearsal, he will leave a very positive impression.
With sweeping direction, Fischer moves through his first rehearsals with the Utah Symphony. The orchestra begins a new era. The maestro feels welcome.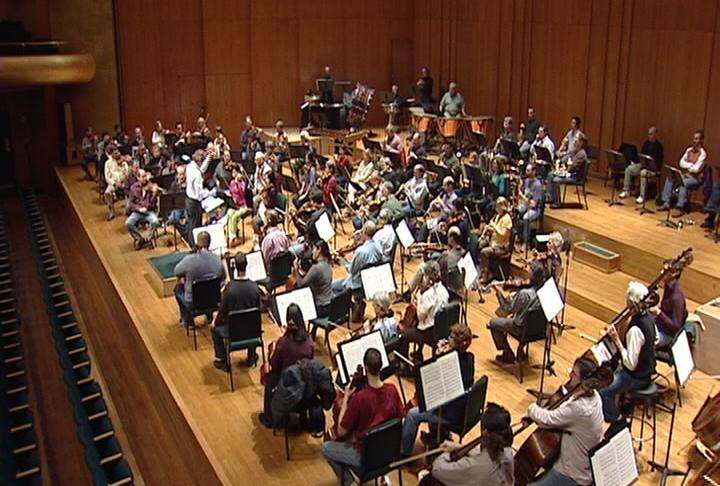 "The hall is fantastic, Abravanel Hall," Fischer says. "Honestly, it's one of the things which I was very happy to look for when I accepted the job. And the orchestra is very, very good. And we have a lot to achieve, but the general attitude is very positive."

He lives in Geneva, Switzerland, and is also chief conductor of the Nagoya Philharmonic in Japan and principal conductor of the BBC National Orchestra in Wales. Fischer says since he's here only briefly this time, he needs to make a very good first impression.

"My schedule for this week, which is completely mad because I want to meet all the people who are supporting the orchestra and different groups of the administration and everything; but on the podium, it doesn't change anything," Fischer says.

**Utah Symphony Orchestra**

Shostakovich's Tenth Thierry Fischer, Conductor Schedule: - Friday, Jan. 29 10 a.m. - Friday, Jan. 29 8 p.m. - Saturday, Jan. 30 8 p.m.

He and the orchestra are hitting the ground running. His schedule will not allow him to return to conduct the musicians until September. "It's very detailed, very involved intensity, right off the bat," says Ralph Matson, concertmaster of the Utah Symphony. "There's nothing that's tentative in this, which feels wonderful."

"He's a very international figure, so it's an honor for us to have him here," says David Park, assistant concertmaster of the Utah Symphony.

The maestro hopes to fill this hall and build a relationship with the community, as he is doing with the musicians one note, one concert at a time.

Fischer's wife is house hunting. He is a skier and plans to hit the slopes with his son for the first time in America on Friday.

E-mail: cmikita@ksl.com

×
Related links
Related stories