Estimated read time: 2-3 minutes
This archived news story is available only for your personal, non-commercial use. Information in the story may be outdated or superseded by additional information. Reading or replaying the story in its archived form does not constitute a republication of the story.
PARK CITY, Utah -- The Sundance Film Festival exudes an energy all its own. Besides the lines for films, there are star sightings, meetings with distributors, parties and more. There's excitement in the air, and no one is complaining about the cold temperatures.
Main Street is wall-to-wall people from around the world. You hear many languages spoken and meet a wide variety of attendees, many in various segments of the film industry.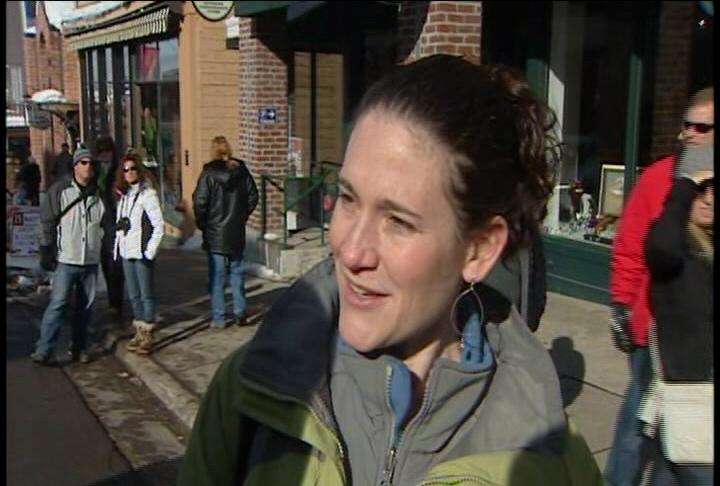 Naomi Goodman, a filmmaker from New York City, said, "I've never been [to] Sundance before and I've been editing for a few years now. It's been very exciting to have two films that I've worked on here at Sundance."

![](http://media.bonnint.net/slc/1717/171781/17178137.jpg)Jan. 21 - 31, Park City

• [Ticket information](http://festival.sundance.org/2010/boxoffice/) • [Individual Tickets](http://festival.sundance.org/2010/boxoffice/individual_tickets/?src=em-100118) • [Online Film Guide](http://sundance.bside.com/2010/) • [iPhone app](http://festival.sundance.org/2010/store/?src=em-100118) -*[Sundance Film Festival](http://festival.sundance.org/2010/)*

For many independent filmmakers, Sundance is a dream destination for their projects.

"There's no better place to be than right here in Park City this week of January with your movie," said Samm Levine, an actor whose latest film just won a prestigious Screen Actors Guild award and who appears in the film "Drones," screening this week. "This is where everyone comes to see the best independent films of the last year, or however long they took. So we're all beyond thrilled to be here."

Goodman agrees. When asked if having her work shown at the festival gives her hope about the future of those films, she enthusiastically answered, "Absolutely. And so far from what I've heard, they've both been doing very well, so I'm very excited about this."

Festival moviegoers say they've been pleased with the selection of films being screened. Andrew Galdi, a USC film student, said, "We've seen a bunch that we've loved, some that we've liked and some that have just been, like, crazy fun. So as long as you're enjoying it, I think that's what's best."

If you are coming just to experience the atmosphere, follow the signs to the festival parking and take a bus to avoid the traffic. There's plenty of fun excitement to be had the whole festival.

E-mail: cmikita@ksl.com

×
Related links
Related stories
Most recent Utah stories