Estimated read time: 2-3 minutes
This archived news story is available only for your personal, non-commercial use. Information in the story may be outdated or superseded by additional information. Reading or replaying the story in its archived form does not constitute a republication of the story.
Ed Yeates Reporting Engineers out of Helena Montana are lining a 100 year old sewer pipe under a portion of Salt Lake City with a SOCK! The high-tech project is part of a major utility revamping for the TRAX Intermodal Hub extension along 400 West.
This tent in back of me is literally a portable factory that was moved here to 200 South for this major project. You won't believe what's going on inside.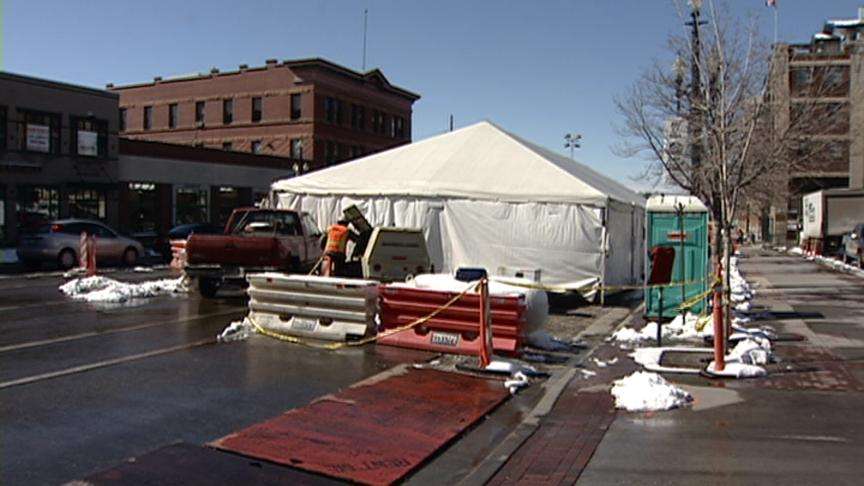 This long, stretched-out plastic liner is filled with an extremely hard bonding resin and then almost immediately fed along a conveyor belt to an old subterranean brick and concrete sewer canal that's over a hundred years old. Here's a piece of that old canal pipe, a major sewer line for Salt Lake City. This fracture is what crews are worried might become more extensive from construction and future light-rail vibration.
Steve Meyer, UTA Commuter Rail, construction & engineering: "Over a thousand feet long. We take it down 200 South and around the corner along 400 West then around the corner on 100 South."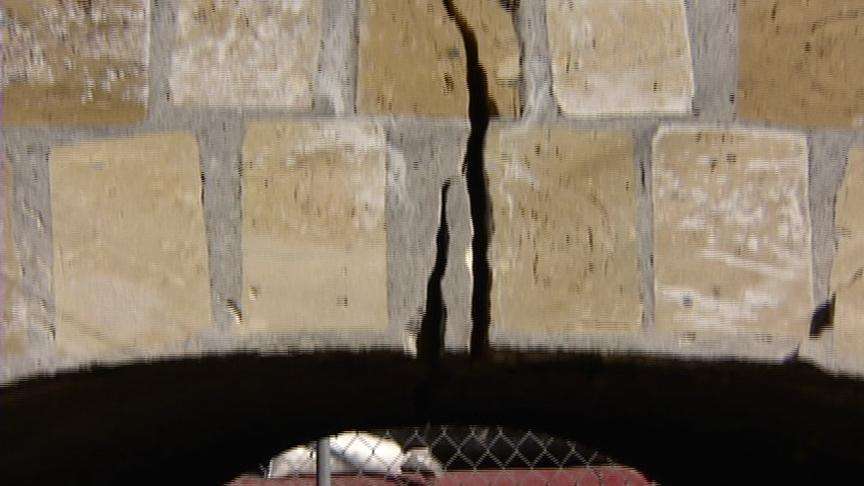 This special flexible pipe, as it's being funneled underground, is literally being turned inside out. It's sort of like turning your socks inside out. The fiber material here is impregnated with the epoxy that glues it against the old brick lining. Now this smooth side is in the inside, the new pipe.
High-pressure cold water slowly turns the lining inside out as it's pushed into the old brick pipe. When completed, hot water at 180 degrees is then forced inside for the final step.
Steve Meyer: "At that point, a chemical reaction takes place that hardens that resin and turns it into a liner that's about two inches thick, and that's about as hard as you would get if you put a new PVC pipe in."
The cost for this thousand-plus feet is around $1 million. But that price tag is being shared by TRAX, Salt Lake City and three major utilities.
With the ground already opened, new power, gas and fresh water lines are going in. Qwest is also installing fiber optics. Some call this a major utility project, with light rail on top as the frosting.
×
Most recent Utah stories