Estimated read time: 2-3 minutes
This archived news story is available only for your personal, non-commercial use. Information in the story may be outdated or superseded by additional information. Reading or replaying the story in its archived form does not constitute a republication of the story.
Shelley Osterloh Reporting The recent snowstorm we had is making the avalanche danger even worse, but the future of the Utah Avalanche Center just got a whole lot better.
Two months ago, I told you the Utah Avalanche Center was in danger of having to lay off forecasters, even though they are needed more now than ever. But an e-mail campaign launched by the Friends of the Center and the Utah Snowmobilers Association persuaded the Utah legislature to up the Center's funding by $122,000.
This season four people were killed in Utah avalanches. One of them died in the mountains near Richfield, an area that does not have the benefit of avalanche forecasting. But thanks to increased funding, instead of cutting back staff and service, there's plans for adding more.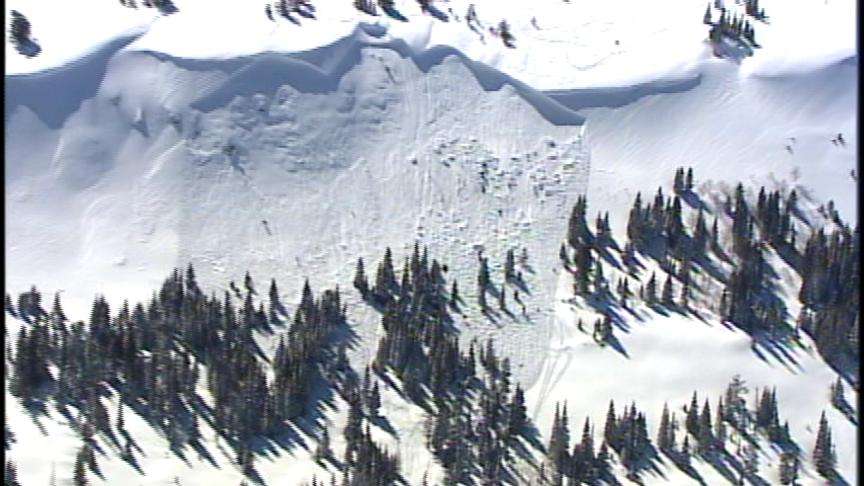 Bruce Tremper, director, Utah Avalanche Center: "Our ideas are to put another forecaster in the Logan area because they really need it there. The western Uintas have had just one person there all these years, and they really need two. Manti-Skyline needs a full time person and then just to expand the outreach program to the rest of the state."
The Utah Avalanche Center currently receives $82,000 through the Utah State Parks. That figure has been raised to $204,000, an increase of 122,000. Other funds have come from private donations, the U.S. Forest Service, Salt Lake County and Utah Public Safety.
Bruce Tremper, the center's director, says while they are happy to have the additional funding, he and his team are worried about avalanche conditions this weekend.
Bruce Tremper: "We are really urging people to cool it this weekend, to stay off of steep slopes. This is not the time to be on steep slopes. Avalanches can break out very, very large, up to 10 feet deep. You can take out the entire slope. Trigger them from the bottom, it's especially dangerous this weekend."
Bruce Tremper says stay off of anything steeper than 30 degrees and stay out from under it, too. How steep is 30 degrees? Well if it's steeper than a regular flight of stairs, you shouldn't go there.
×
Most recent Utah stories