Estimated read time: 2-3 minutes
This archived news story is available only for your personal, non-commercial use. Information in the story may be outdated or superseded by additional information. Reading or replaying the story in its archived form does not constitute a republication of the story.
PARK CITY -- Day four of the Sundance film festival brought more movie premiers, celebrities and live music. The best thing about the festival: your new favorite thing may just be around the corner.
If you haven't heard of 2AM Club, chances are you soon will. The band signed with RCA last year and has an album coming out this spring.
Tyler Cordy, 2AM Club's emcee, said, "It's so diverse because there are six guys in the group and we all write."
It was a busy day at the ASCAP Music Cafe. After a performance from 2AM Club, fans were treated to Grammy-winning musician Richard Marx.
"This is definitely one of those things where you feel like you're hanging with them rather than you're just performing at them," Marx said.
In the movie headlines Sunday, gay rights supporters turned out for the premiere of "8:The Mormon Proposition." It's directed by former Salt Lake news reporter turned filmmaker Reed Cowan.
"This film really isn't even about Proposition 8, it's about people," Cowan said.
Crowds turned out 90 minutes before the premiere of "The Runaways" with hopes of seeing several stars in particular. "We're waiting for the 'Twilight' cast," said fan Linka Todd.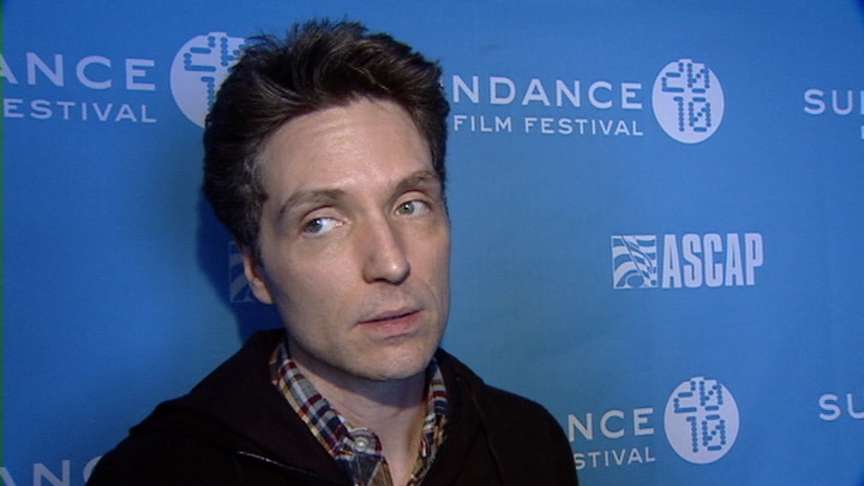 The movie features Kristen Stewart and Dakota Fanning, who also starred in the "Twilight" sequel, "New Moon." Fan Rae McKenzie said, "We really want to see her. We're big fans."
They had to look fast because both stars darted into the theater surrounding by crowds.
We did get a longer look at singer and actress Juliette Lewis, actor Eddie Kaye Thomas from "American Pie," and "The Hangover"'s Bradley Cooper at the Salt Lake International Airport this weekend.
Monday promises to be a big day as well. LeAnn Rimes is set to perform at the ASCAP Music Cafe. Several films will also be premiering, including "Joan Rivers: Piece of Work."
E-mail: sdallof@ksl.com
×
Related stories