Estimated read time: 3-4 minutes
This archived news story is available only for your personal, non-commercial use. Information in the story may be outdated or superseded by additional information. Reading or replaying the story in its archived form does not constitute a republication of the story.
CEDAR CITY -- Sophomore guard Ceola Clark scored a game-high 23 points to lead Western Illinois in a stunning 67-54 victory over Southern Utah's men's basketball team inside the Centrum Arena Saturday night.
"It was probably the worst loss ever," Thunderbird sophomore forward Matt Massey said. "We honestly just did a terrible job defending. We know who their shooters are and their two best shooters (Clark and senior guard David Nurse), one went 4-for-8 and the other went 6-for-8 (from 3-point range). We just didn't play the scouting report."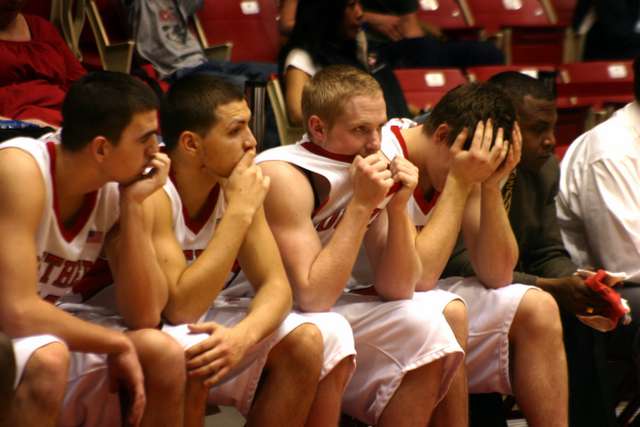 SUU went into halftime trailing 27-21 and were unable to get any closer than that six-point gap. Sophomore guard Jake Nielson hit a jumper that cut T-Birds deficit down to 56-47, but it was the closest SUU got in the final 10 minutes.
The Leathernecks shot a blistering 56 percent from the field in the second half, which included 7 of 11 shooting from 3-point range (63 percent). They hit 10 of 20 for the game.
Massey said the biggest difference was how the T-Bird defense allowed Western Illinois to make the baskets after a momentum-shifting play by their offense.
"Every time we got a steal and a layup, they would come down and make a tough play — get a three or any easy basket," he said. "That stops every run if they get an easy basket like that."
SUU went 20-for-51 from the field (39 percent), and hit just 1-of-8 (13 percent) from 3-point range.
Western Illinois also outrebounded the T-Birds 33-29.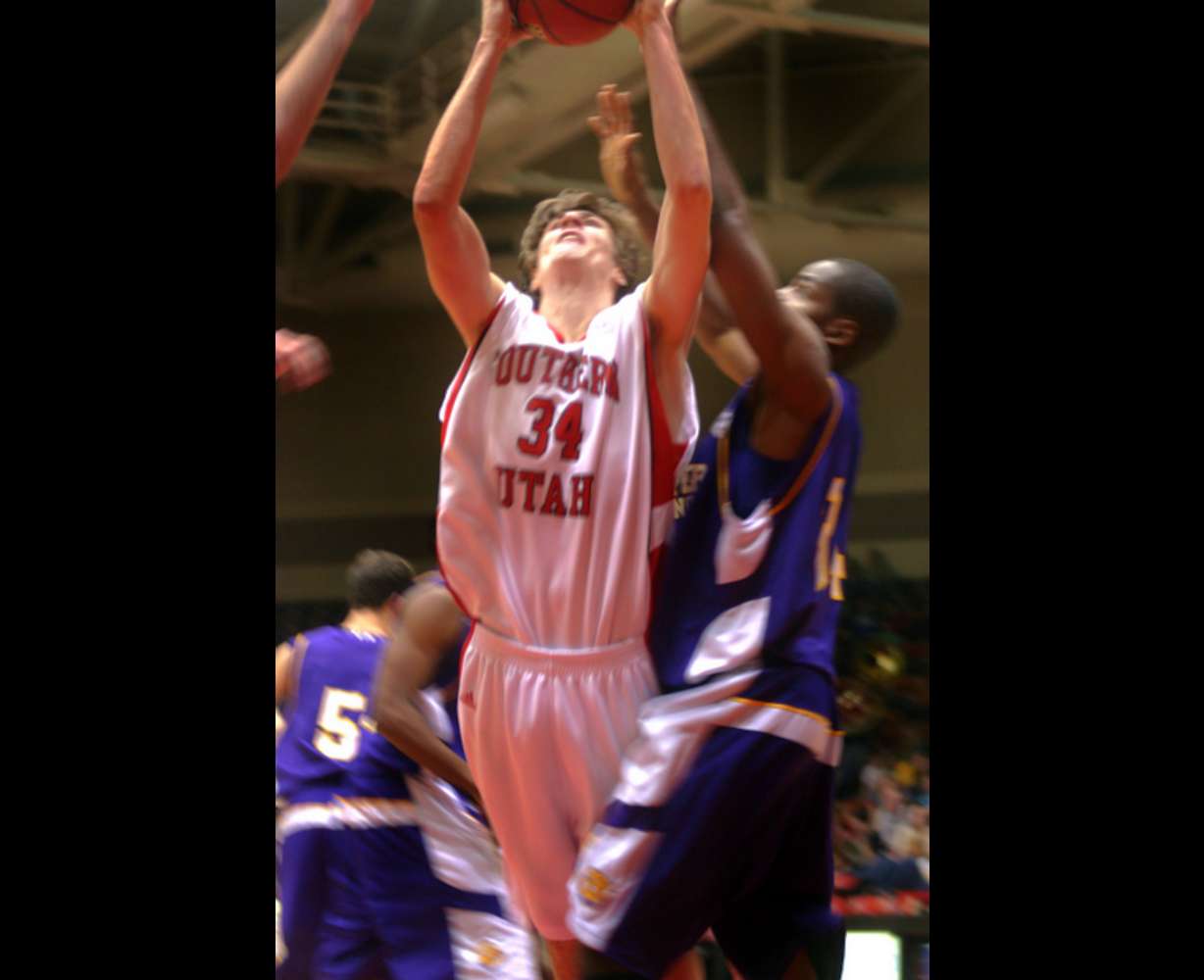 SUU has now lost five straight games, including three straight home games. The announced crowd was 3,618 fans, which was second highest all season for the T-Birds.
"Home games are where we should be confident, where we should play our best," senior guard Davis Baker said. "The crowd gives us energy."
Interesting enough, home teams in The Summit League had a record of 24-11 in conference games. However, road teams went 7-2 this week in league play. Baker led SUU with 14 points in the game after having his worst shooting night in two years on Thursday. Nielson contributed with 13 points for the T-Birds and Massey added 11 more.
Nurse had 14 points for Western Illinois. Quenton Kirby added 11 points and James Granstra had 10.
SUU (5-15, 1-8 Summit League) came into the game tied for ninth place with the Leathernecks (8-11, 2-7 Summit League) just one game back of securing a spot in the top eight of the conference standings.
"It's not good," Massey said, referring to the team's situation regarding the post-season. However, with nine games remaining on the season, Massey said he was still optimistic.
"We're going to make it (to The Summit League Championships)," he said. "We're going to come back and we're going to get some wins. We have some young guys that are going to have to step up for (the seniors). All us young guys are going to have to play for them. It's there last chance."
The T-Birds will return to the court next Saturday against Missouri-Kansas City inside the Centrum Arena. Tip-off is slated for 7:30 p.m.
×
Most recent Sports stories