Estimated read time: 2-3 minutes
This archived news story is available only for your personal, non-commercial use. Information in the story may be outdated or superseded by additional information. Reading or replaying the story in its archived form does not constitute a republication of the story.
KEARNS -- Firefighters rescued a 16-year-old girl from a burning home Friday morning after she got stuck trying to get her brother out.
Fire officials said the girl noticed smoke coming from a bedroom inside the house around 6 a.m. and called 911. She told dispatchers she woke up her 8-year-old brother and sent him to the neighbor's house.
Firefighters said they were unsure of what happened after that. "I don't know whether she was trying to extinguish the fire herself, or what caused her to remain in the residence," said Unified Fire Capt. Clint Smith.
Firefighters arrived at the home near 5900 South and Clear Vista Drive to find the girl collapsed near a back door where it appeared she was trying to get out. They said she was on her knees, gasping for fresh air.
"She was immediately rescued and retrieved from the home and brought out," said Smith.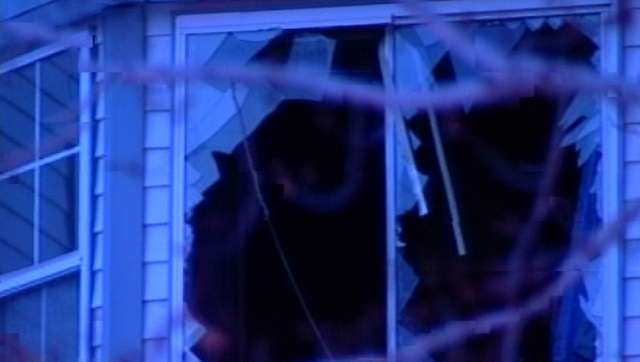 The girl was then taken by ambulance to Intermountain Medical Center to be checked for smoke inhalation.
"She was complaining of some difficulty breathing and some minor chest pain as a result of that smoke inhalation [Friday] morning, but no other serious, obvious injuries were found on her," Smith said.
Firefighters said they weren't sure what caused the fire, but said it appeared it might have started in the 8-year-old boy's room. They said he wasn't in the room at the time.
Firefighters said the two children were home alone and the sister found the boy sleeping in their father's room.
"The father of the two children leaves for work very early in the morning, and then the 16-year-old is responsible for getting the two up and ready for school and ready for the day," Smith said.
The fire caused about $50,000 in damage to the house. A lot of that damage was to the 8-year-old room.
------
Story compiled with contributions from Shara Park and Randall Jeppesen.
×
Most recent Utah stories