Estimated read time: 1-2 minutes
This archived news story is available only for your personal, non-commercial use. Information in the story may be outdated or superseded by additional information. Reading or replaying the story in its archived form does not constitute a republication of the story.
Tim Hass, NBC NewsA new crash test report from the Insurance Institute for Highway Safety says bumpers aren't doing their job. Even the most minor accidents could cost you thousands of dollars.
They're the kind of vehicle mishaps that happen thousands of times a day on American roadways. But while the classic fender-bender usually doesn't result in injuries, newly released crash test results from the Insurance Institute for Highway Safety show a minor wreck can lead to major repair bills.
Adrian Lund, Insurance Institute for Highway Safety: "The news isn't very good. Most bumpers out there aren't designed to interact well with other cars."
The institute put 17 car models through a series of four low-speed crash tests. Six miles an hour, front and rear impact. Three miles an hour, front and rear corners. On most models, bumpers weren't tall enough, strong enough or long enough to protect expensive car parts.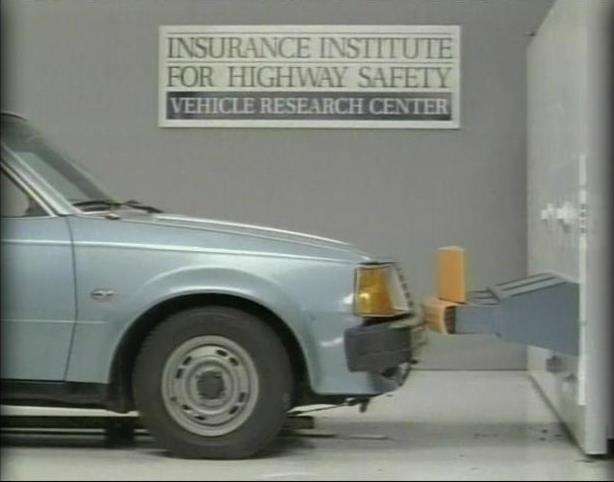 Total repair bills for the four tests ranged from the Mitsubishi Galant's $4,200 to the Nissan Maxima's $9,000, none of which looks very good when compared to this 1981 ford escort. When put through the same tests, the 26-year-old car escaped with a repair bill under $500.
Adrian Lund: "It shows that automakers today could be putting better bumpers on their cars. They're just choosing not to." And, they no longer have to. The year after the Escort was built, the federal government lowered its low-speed impact standards.
Mitsubishi, Ford, Nissan and Volkswagen all say they continue to look into improvements in bumper design. But for now, the institute says even a little fender-bender can put a huge dent in your wallet.
For more information on the tests, or to see how your car did, follow the link found at the right of your screen.
×
Related links
Most recent Utah stories
More stories you may be interested in