Estimated read time: 3-4 minutes
This archived news story is available only for your personal, non-commercial use. Information in the story may be outdated or superseded by additional information. Reading or replaying the story in its archived form does not constitute a republication of the story.
Samantha Hayes ReportingOn a night just a few weeks ago, all eyes were on Trolley Square Mall. We watched and wondered what it was like to be inside. Tonight we know.
"OK, are you down? He's still shooting the gun. Is he still inside? Yeah."
Salt Lake City police released recordings of 911 calls made the night of the shooting. We now know that violent episode lasted six minutes. As you listen to the tapes, you begin to understand why those who witnessed the event feel it went on, forever.
From the first couple of calls reporting gunshots to hours later, the fearful voices of people afraid to come out of their hiding places..
"There's somebody shooting right now, I think, yeah, somebody is being shot right now."
Right away everyone knew something was wrong.
Caller:"(deep breath) Please tell me what's going on."
Dispatch: "We don't know at this point. All we know is there's some guy that went in there and started shooting, so."
Caller: "There's four shots."
A.J. Walker was one of the first victims, and Mackenzie Flanders was there, in the parking garage.
Mackenzie Flanders, 911 Call: "There were shots fired, and a kid came running up to our car asking for help, and he was covered in blood. And there were shots being fired towards us, and we just drove away."
"Do you know if he's been hit? I have no idea.
"I don't know who these people are."
Another caller describes the teenage gunman.
911 Call: "The shooter looks like he was wearing a tan trench coat, and he was in the area of Williams Sonoma."
Ogden officer Ken Hammond also spotted the shooter, and as he approached 18-year-old Suljeman Talovic, his wife called dispatch.
911 Call: "Can you let them know that my husband is an Ogden City cop? He's off-duty and he does have his gun, and he's out there somewhere.
Dispatcher: "Your husband does?"
Caller: "Yeah, he has his badge and gun, but he's off-duty. There's more shots fired, more shots fired."
Police officers enter the mall; one makes this call.
"I have one, two, three, four, five, at least five down in Cabin Fever in the mall. Need medical, immediately."
Before it was over, more shots were fired, and many people continued to call 911, too scared to come out of their hiding places for hours. It was an experience Mackenzie Flanders can speak about now, but does not want to listen to.
Mackenzie Flanders: "I think it's OK for other people to hear it. It's kind of disturbing to hear people; you get the feeling it's a serious matter. That sinking gut feeling ... people experienced very scary things."
One of the people who was inside at the time says he has been back with his family, and that experience was healing for them. For others, like Mackenzie, it is still difficult to even drive down the road near the mall.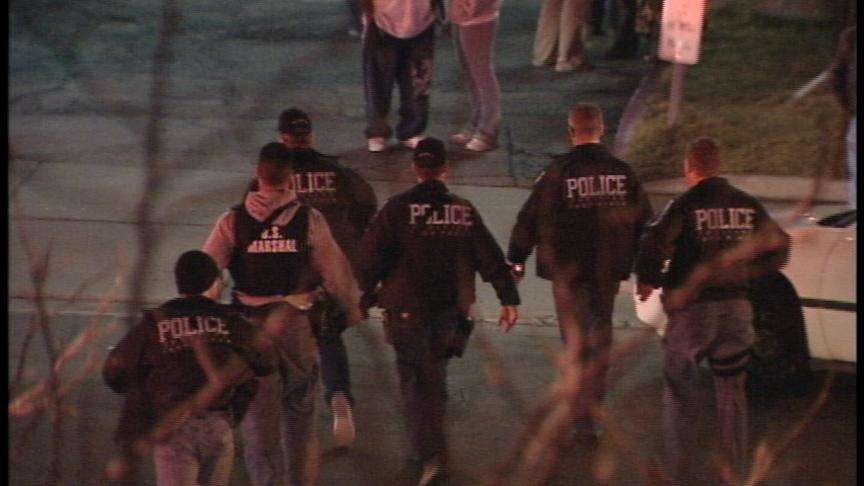 What you've heard is just a portion of the calls police dispatch received in the first 30 minutes of the incident. We know dispatchers took more than 600 calls in just a two-hour period that night. That's when 18-year-old Sulejmen Talovic opened fire inside Trolley Square.
For the next couple of hours dispatchers continued to get calls from people who had locked themselves in closets and restaurants inside the mall--too scared to come out. But only seven minutes after police received their first 911 call, dispatchers began telling callers that the shooter was in custody.
Talovic shot and killed five people and injured four others before police shot and killed him. Three of his victims are still in the hospital.
Police say Talovic was armed with a shotgun and handgun and had more than 90 unspent shotgun shells in a backpack, which he took with him inside the mall. Police say they have yet to discover a motive.
To listen to 16 minutes of police dispatch tapes, download the audio file by clicking the link located at the right.
×
Related links
Most recent Utah stories