Estimated read time: 2-3 minutes
This archived news story is available only for your personal, non-commercial use. Information in the story may be outdated or superseded by additional information. Reading or replaying the story in its archived form does not constitute a republication of the story.
Sandra Yi ReportingPolice are looking for two suspects in an armed robbery. It happened at the Jamba Juice on 3200 South and 1300 East at 6:30 this morning.
The gunmen forced the workers into a freezer before they made their getaway; the workers weren't hurt. Police say the men were probably looking for their next fix.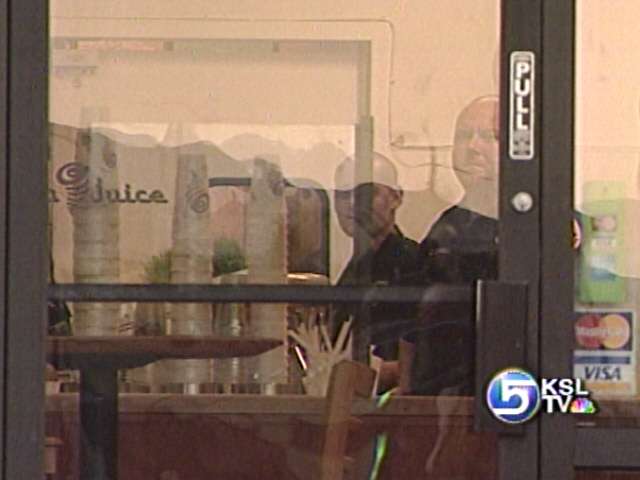 Two armed gunmen made the early-morning robbery. One was wearing an orange ski mask.
Det. Dwayne Baird, Salt Lake City Police Dept.: "Money was taken from the cash register as well as the safe, and the placed the employees in the walk-in freezer."
The workers waited until the men left and called police.
This is just the latest in a rash of armed robberies. In Salt Lake City alone there were 10 last weekend. Police say oftentimes the motive is drugs.
Det. Dwayne Baird: "Most of them have drug habits and they need money and they need it quickly, and they're spending it on the drugs."
Police say that's a man they arrested last week went on a crime spree. They've linked him to 17 robberies, including one at a Pizza Hut and tanning salon. Investigators say, they've solved most of these cases. They want would-be robbers to know, the crime isn't worth it.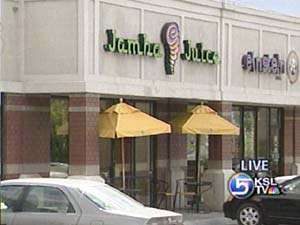 Det. Dwayne Baird: "We certainly hope that they're after money, and they're not out to hurt anyone. That's a dangerous situation, but we want these people to understand that as bad as their drug habit can be, it certainly wouldn't seem as bad as spending the next 40, 50, 60 years in the state prison."
As for the suspects in the Jamba Juice robbery, police say a surveillance camera outside a Harmons store may have caught the culprits on tape. They'll be looking at it to try and identify the suspects. If you have any information, call Salt Lake City Police.
×
Most recent Utah stories