Estimated read time: 4-5 minutes
This archived news story is available only for your personal, non-commercial use. Information in the story may be outdated or superseded by additional information. Reading or replaying the story in its archived form does not constitute a republication of the story.
FILLMORE -- The man accused of gunning down Millard County sheriff's deputy Josie Fox returned to court Wednesday morning. Roberto Roman faces capital murder charges, and prosecutors are seeking the death penalty.
Judge appoints Roberto Roman an attorney
It was a short hearing, but Roman was formally appointed an attorney to represent him. That attorney told KSL News he is committed to seeing that Roman is properly represented.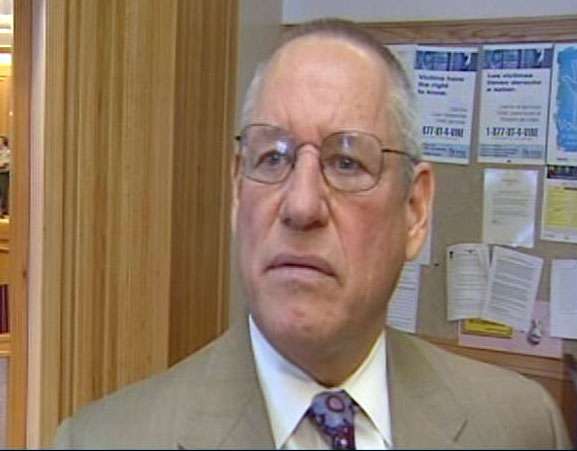 "He's presumed innocent and is entitled to a fair trial, and I'm sure he will get one," said defense attorney Stephen McCaughey.
McCaughey, who has experience in representing defendants in capital cases, also spoke to Roman's parents and brother outside the courtroom. He said he is considering asking that the case be moved out of tight-knit Millard County to ensure a fair trial.
"That is something we are going to have to look at," McCaughey said. "My gut feeling is that it probably will have to be moved out of Fillmore and the county, but we'll deal with that as we get down the road."
Roman is charged with aggravated murder and tampering with evidence in the death of Deputy Josie Fox. Prosecutors say he fatally shot her during a traffic stop near Delta on Jan. 5.
Prosecutors have already said they plan to seek the death penalty in the case if Roman is convicted.
Fox's family, co-workers present at hearing
Millard County Sheriff Robert Dekker was present in the courtroom during Wednesday morning's proceedings. He said Fox's death is still affecting the community.
"I am still amazed every day at the thought and care that people are giving us and the family at the loss of this good deputy," Dekker said.
Fox's husband and other family members attended the brief hearing as well but were escorted in and out of the courthouse by deputies.
"I think they are going to be supportive. They've got the date down for the next one, and I talked with them about that," Dekker said. "Some of these are very brief, but it's all part of the process and how important they are to the process. And they are planning on being [at] or having representation at every one of them."
Man charged as accomplice also faces judge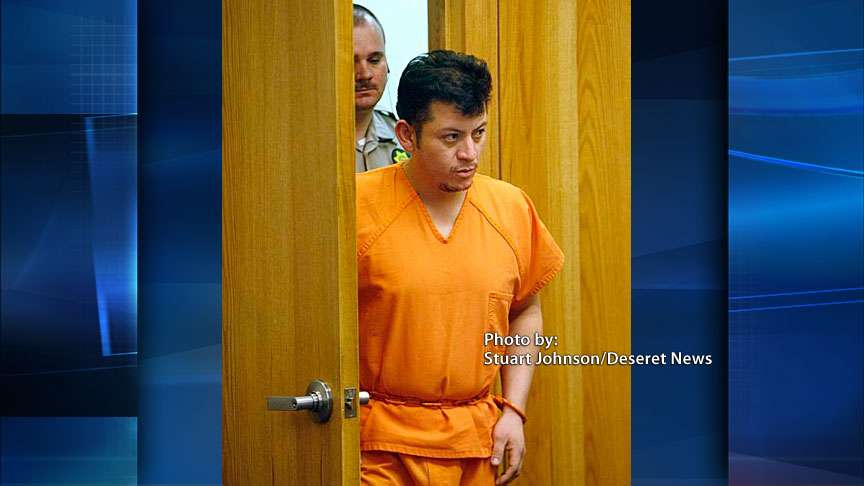 The man captured with Roman in Beaver, Ruben Chavez-Reyes also appeared in court on charges of obstructing justice for helping Roman escape.
Through an interpreter, Chavez-Reyes told the judge he plans to hire his own attorney to represent him. A conviction could send him to prison for up to 15 years.
The next hearing for Ramon will be two months from now so the defense has time to access evidence in the case.
Prosecutors declined to comment and have asked the judge that all of the records in the case be sealed from the public. That has prompted a media attorney to send a letter to prosecutors asking that the records be open, in the public interest.
Search warrant reveals new details in case
Meanwhile, a newly-released search warrant reveals details about the search for Roman. It says before he was captured, police believed he was at his cousin's home near 1000 West and 300 South in Salt Lake City.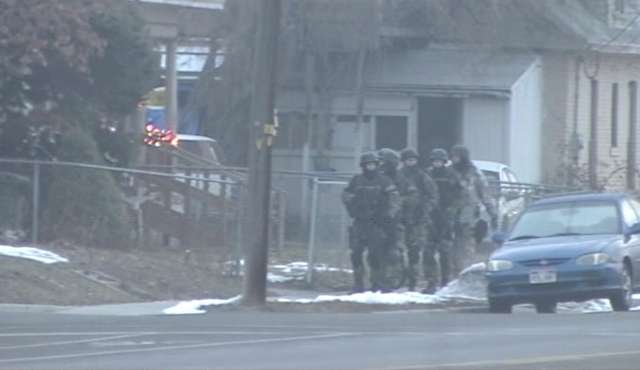 Fox's brother, who bought drugs from Roman minutes before the shooting, had given police Roman's cell phone number, and they were able to trace its "pings" to that location.
Officers saw the car they were looking for outside the home. A relative told officers Roman was on the property.
SWAT teams fired 10 canisters of tear gas into the home but did not find Roman. He and Chavez later were arrested without incident in Beaver.
Fox's brother also told police Roman had an AK-47 and an AR-15 and had threatened to shoot a police officer.
Suspects moved
KSL News has learned that both suspects were transferred to the Utah County Jail late Wednesday afternoon. Our calls to the sheriff about the reason for the transfer have not been returned.
In addition to the criminal charges they face, the men are being held on immigration violations.
------
Story compiled with contributions from Sam Penrod and Andrew Adams.
×
Photos
Related stories
Most recent Utah stories