Estimated read time: 2-3 minutes
This archived news story is available only for your personal, non-commercial use. Information in the story may be outdated or superseded by additional information. Reading or replaying the story in its archived form does not constitute a republication of the story.
SALT LAKE CITY -- Hearing loss presents serious challenges for children. But thanks to a new partnership, a growing number of Utah kids will better hear the excitement around them.
KSL News visited the Utah Department of Health Tuesday as a young Utahn, born in Cameroon, became the first child to receive new hearing aids from the program Sonic Kids.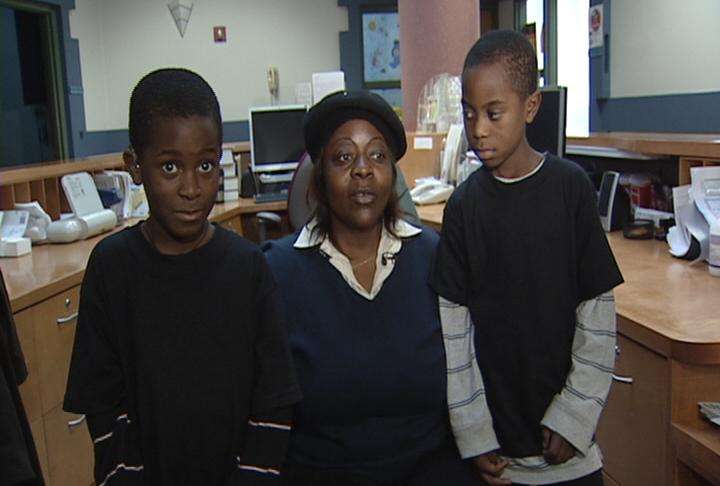 Kingsly Nana Fabu and his twin brother, Jacob, do not experience life quite the same way. Eight-year-old Kingsly was born with hearing loss that was not discovered until he was in first grade.

"I didn't know what to do because I was new in Utah, and the principal in the school did everything for me," said Kingsly's mother, Aline Nana Fabu.

The school principal sent them to the department of health, which fit Kingsly with his first hearing aids a year ago. Kingsly subsequently improved in school and quickly picked up reading and spelling.

![](http://media.bonnint.net/slc/1720/172077/17207775.jpg) **Sonic Kids program**

Utah Department of Health Hearing, Speech & Vision Services 44 Mario Capecchi Dr. Salt Lake City 801-584-8215

On Tuesday, an audiologist fitted him with new, state-of-the-art digital hearing aids from Sonic Innovations. The aim of the Sonic Kids program is to open up the world for kids with hearing loss who would otherwise not be able to afford hearing aids. The Utah company partnered with the department of health to offer a pair of hearing aids each month. Sonic knows many Utah families struggle to afford $4,000 for a pair of hearing aids.

"We at Sonic Innovations thought we would do what we could to try to help some of these families," company vice president Brent Shimada explained. "We're very privileged to be part of this program with the department of health."

Kingsly should be able to hear everything his twin brother hears. Without hearing aids, pediatric audiologist Kurt Randall says Kingsly could have a very negative outcome.

"The kids won't develop their mental function. Their speech and communication skills will suffer significantly," Randall explained.

As many as three infants per 1,000 are born with some type of permanent hearing loss. Catching it in infancy is essential.

"[It's] critically important for their development and well-being," said Kelly Dick, with the Utah Newborn Hearing Screening Advisory Committee.

The Sonic Kids program will initially run 12 months, and the department of health already has two more families lined up for the months ahead.

E-mail: jboal@ksl.com

×
Related links