Estimated read time: 3-4 minutes
This archived news story is available only for your personal, non-commercial use. Information in the story may be outdated or superseded by additional information. Reading or replaying the story in its archived form does not constitute a republication of the story.
SALT LAKE CITY (AP) -- The largest tax cut in state history grew by about $8 million on Wednesday, bringing the total to nearly $220 million.
The income, sales, business and energy tax cuts are the result of fiscal conservatives seeking to keep government from growing too quickly in a year with record revenue of about $10.8 billion -- about $1.7 billion more than last year's budget.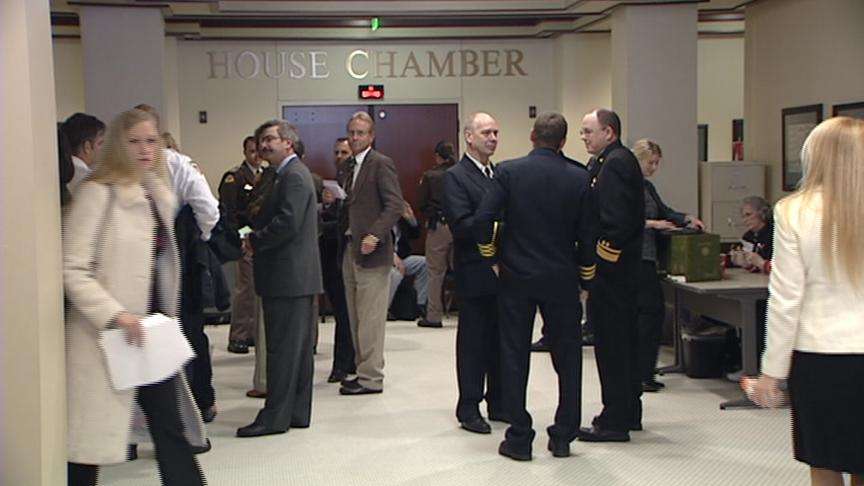 The Senate had already approved $211 million in tax cuts, but legislative leaders said they were willing to offer as much as $9 million more. They came as close to that goal as they could. The House increased the tax cut package by about $8 million.
The bottom line for taxpayers is that 89 percent will pay less in income taxes beginning in 2009, while 11 percent will see an increase.
Next year taxpayers will file under a complex "choose your own" income tax plan that lawmakers wanted to eliminate this session.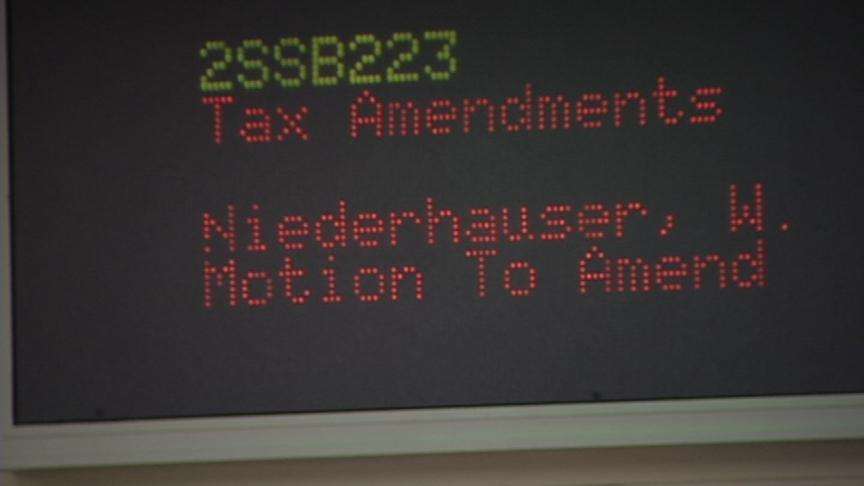 The income tax portion of the tax cut plan reduces the top rate people pay on their taxes from about 7 percent to 5 percent and offers a nonrefundable tax credit. The income tax portion of the plan is seen by Gov. Jon Huntsman and legislative leaders as a way to make the state more competitive with surrounding states in luring businesses here.
Huntsman said Wednesday the income tax plan, which he has worked on for two years, is a "huge victory."
"This is a home run for all taxpayers," he said.
The tax cut plan also reduces the state sales tax on food by 1 percent to 1.75 percent and creates a statewide rate on food of 3 percent by eliminating certain local taxes.
That means the average person will save about $44 a year per person in food taxes.
The package also reduces the state sales tax rate on nonfood items from 4.75 percent to 4.65 percent. The average person will save $10 a year because of that cut.
Senate President John Valentine, R-Orem, was thrilled the tax cut was so large.
"This has been a historic session," Valentine said. "I doubt in my time as a legislator we'll see a tax cut this size ever again."
The session's budget was also notable for the record increase in education funding. The state's public schools will receive more than $450 million than they did last year.
That includes money for optional extended kindergarten, a $1,000 teacher bonus and a $2,500 teacher raise. As part of the budget, $10 million is included to reimburse teachers for school supplies they pay for and $6.6 million will go toward teachers' professional development.
"It is something our education system deserves," said Sen. Howard Stephenson, R-Draper.
Democrats have called for more education funding for years. Utah has the nation's largest class sizes and spends less per student than any other state. Senate Minority Leader Mike Dmitrich, D-Price, said he was pleased with this year's budget.
"Our concerns were really addressed all through the budget process," he said.
Those concerns included addressing transportation needs. The state will bond up to $1 billion for new highway projects.
Other budget items include spending $8 million to turn Utah Valley State College in Orem to Utah Valley University, spending about $2.5 million to help fund a Feb. 5 presidential primary and spending $1 million to increase the number of school nurses.
On the Net: Utah State Legislature www.le.state.ut.us
(Copyright 2007 by The Associated Press. All Rights Reserved.)
×
Most recent Utah stories