Estimated read time: 2-3 minutes
This archived news story is available only for your personal, non-commercial use. Information in the story may be outdated or superseded by additional information. Reading or replaying the story in its archived form does not constitute a republication of the story.
Sam Penrod Reporting There's a big change coming for college students in Utah County. Yesterday state lawmakers approved giving university status to Utah Valley State College. That means UVSC is about become UVU.
Over the last 20 years, the school has been known as the Utah Technical College, then Utah Valley Community College, to Utah Valley State College and is now headed to be known as Utah Valley University.
What it means is even more educational opportunities for students.
UVSC's enrollment keeps growing, and the college has been on a quest for university status-- to offer graduate degrees and more prestige to students' diplomas.
Jared Nesbit, student: "I think it's cool. I can stay closer to home and get a better degree without moving."
Kyle Bluemel, student: "The atmosphere here, I love it. It's really nice to be close to home and my family. It's really laid back and cool."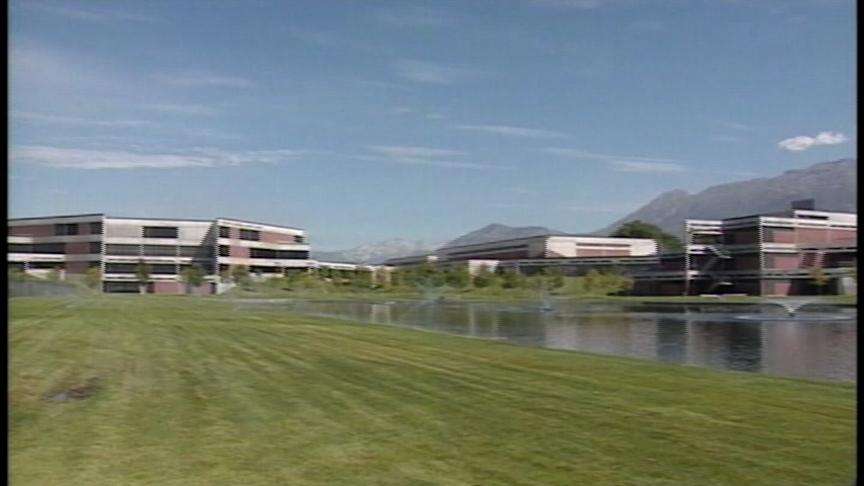 The state legislature approved funding to allow UVSC to become a university in the state's system of higher education. With the signature of the governor on the bill, UVSC will become Utah Valley University on July 1, 2008.
School leaders say they remain committed to offering two- and four-year degrees but also want the ability to add graduate programs in addition to what they already offer. That will mean adding to the faculty.
Chris Taylor, UVSC spokesperson: "We're already operating at a university level; over half have doctorate degrees, and over half have taught in business, education and health sciences at the graduate level, and those are the three areas that we're looking to offer master's degrees in."
Most students we talked to say the change will be made before they graduate, which is an added bonus for a school they are already attending.
Elyse Turek, student: "As first I didn't want to be here because it's UVSC, because everybody comes here. It turns out the staff is wonderful, and they know what they are doing, and it's a really great school."
Kyle Bluemel: "It's going to be different, definitely, but I am sure it will be all right"
College President William Sederburg plans a question-and-answer session for students and the community on Friday morning at 10:00 on campus. And Governor Huntsman is scheduled to be there on March 19 to make it all official.
×
Most recent Utah stories