Estimated read time: 2-3 minutes
This archived news story is available only for your personal, non-commercial use. Information in the story may be outdated or superseded by additional information. Reading or replaying the story in its archived form does not constitute a republication of the story.
Alex Cabrero reporting There are almost a million people in the Salt Lake City area, and plenty more are coming.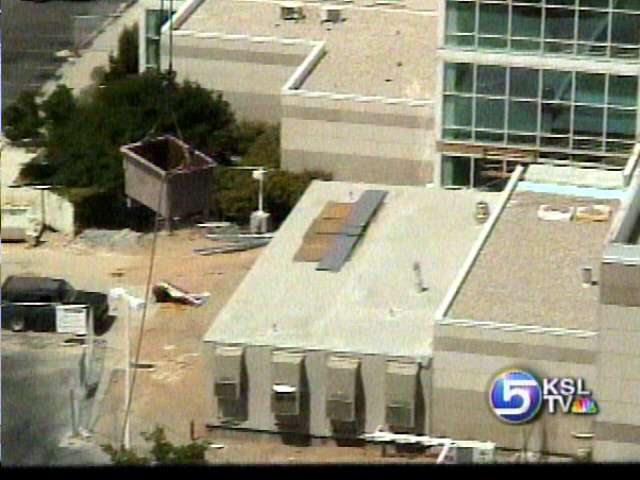 The Salt Lake Valley is one of the fastest growing metropolitan areas in the country. All you have to do is look at all the construction.
Drive from the north end of Salt Lake County to the south end and you can count at least 10 cranes. And those are only the ones you can see from I-15.
That's a good sign our area is growing, and no one can see that better than Terry Hafen.
There's just something about construction that Terry Hafen loves.
Maybe it's the big boy toys, the heavy machinery, the sense of creating something. Or maybe he's just plain nuts.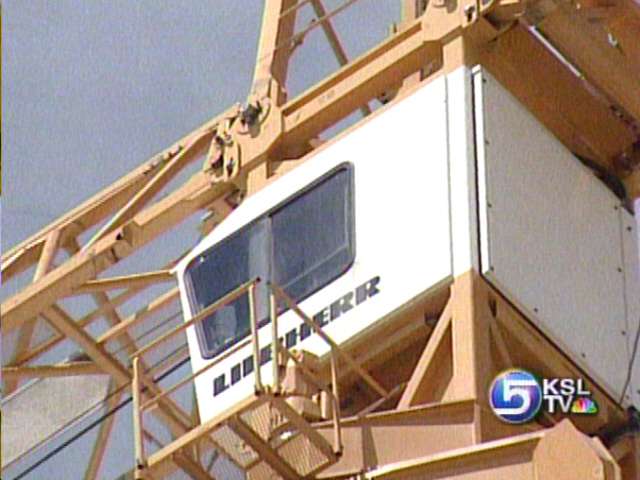 Terry Hafen: "All I've done for the last 25 years is run a crane."
Twenty-five years of being 200 feet high in a metal box smaller than your cubicle.
Terry Hafen: "I don't think it's like the rock star of construction, but it's something I enjoy doing."
You'd have to. Every day he climbs almost 10 minutes to get to his office, and then spends all day there. Oh, and up that high, things shake.
Terry Hafen: "You can feel the wind, and it pushes the boom."
"When you come up with me, you'll see how it is."
Yeah, I'm not crazy about heights. But when you're in a tie surrounded by a bunch of construction guys, well... you understand.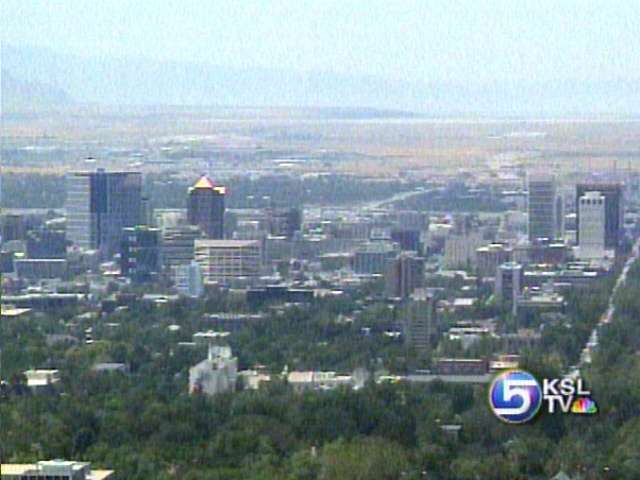 Herb Biesinger/ Layton Construction: "I got to give it to him. That's a task I couldn't do and I know it's a certain breed of character that can handle that kind of stuff."
Believe it or not, Terry says that when he was younger, he was actually scared of heights. But you know, when you have a job like this, that's something you just can't be scared of anymore.
His view is breathtaking. You can see downtown Salt Lake, the Oquirrh mountains, Antelope Island, you name it. And in all his years doing this with Layton Construction, he's seen the valley grow, differently than you or I have.
Terry Hafen: "When we worked up here, University Hospital was the only building, and so all this was just mountains."
Herb Biesinger: "I don't know how they did it without cranes in the past. The job would take twice as long."
Hafen is currently working on the new Moran Eye Center. And if you think Salt Lake County is growing fast, it's not the fastest growing. That honor goes to Washington County and St. George in the southern part of the state.
×
Most recent Utah stories