Estimated read time: 2-3 minutes
This archived news story is available only for your personal, non-commercial use. Information in the story may be outdated or superseded by additional information. Reading or replaying the story in its archived form does not constitute a republication of the story.
Keith McCord reporting Salt Lake's largest convention is in full swing right now. The Outdoor Retailer Summer Market has filled the convention center with hundreds of thousands of items-- soon to be for sale at a store near you!
There's so much stuff at the outdoor show, that you almost get sensory overload! For owners of retail outlets and sporting goods stores, this is the ultimate shopping spree!
From fanny packs, to kayacks, to waterproof flashlights, manufacturers have it on display at the Outdoor Retailer Summer Market in Salt Lake City.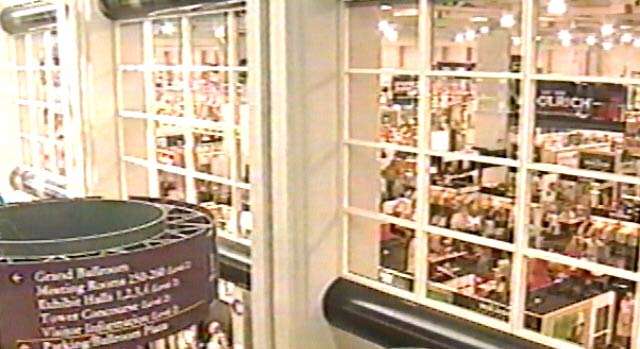 Nearly a thousand companies have come from all over the world to set up elaborate displays, in hopes of getting their products into the stores.
This is the place for retailers to shop and put in their orders for the coming season.
Paula Dyba/ Precision Cycling: "This stuff is wonderful. It's really lightweight. You can like roll it up, pack it in your suitcase."
These women are from upstate New York, ordering women's athletic apparel.
As you wander around here, you'll see large and small groups of people sampling products and filling out order forms.
This group is using a garbage can as a desk to finalize a deal!
OK, what's new? Palm sized GPS units.
Mark Willhoft/ Thales Navigation: "Easier to use. We've really worked on the user interface. Streamlined it. Make it easy for the novice users as well as the expert users."
Everybody has a Leatherman these days, or it seems... basically, because it'll do so many things-- and fit into your pocket.
And the company is constantly adding new features.
David Haeberle/ Leatherman: "A lot of the changes that we make are from customer input, customer suggestions."
"We have a very beefy pair of scissors that we're offering this year on this tool."
Camping tents are getting very sophisticated now. They're no longer just one big room. There's a room that you can partition off, another where you can put the kids, a big window, and there's a nice veranda to sit out on.
Nineteen-thousand buyers and store owners are expected to attend this year's show, which runs through Sunday.
Durable products at a very durable show, now in it's 24th year!
Again, this isn't a public show, but you will see some of these new items in the stores later this year. The winter version of this show will be here in late January.
×
Most recent Utah stories