Estimated read time: 1-2 minutes
This archived news story is available only for your personal, non-commercial use. Information in the story may be outdated or superseded by additional information. Reading or replaying the story in its archived form does not constitute a republication of the story.
Gene Kennedy reporting From broadcast giant to inspirational icon. Peter Jenning's death is causing some people to change how they live, right here in Utah.
It's been only a few days since Jenning's lost his battle to lung cancer. But in that short time, the American Lung Association has had double the number of applicants for its' online program to quit smoking.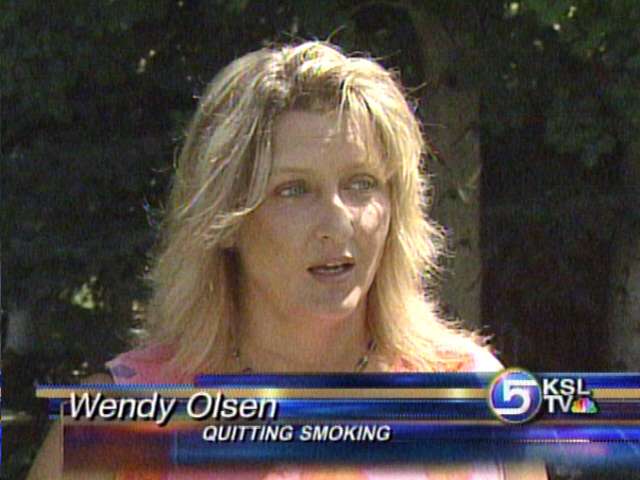 And one of the eager participants is right here in Orem.
"ABC News has just announced that long-time anchor Peter Jennings has died."
An announcement so powerful, it's changing lives. On the American Lung Association's website, smokers question their mortality in light of Jenning's death.
If you scroll here, you may come across the name Wendy Olsen, from Orem.
"It broke my heart when I heard he died."
"I was on my computer playing free cell and saw the news and said to myself, 'I'm done.' It was just a shock."
After 25 years of smoking, now, for the first time, a plan for quitting.
Wendy: "I want to quit now. I didn't before."
Gene Kennedy, Eyewitness News: "Because of Jennings?"
Wendy: "Because of Jennings and Dana Reeve. I mean, she didn't even smoke! I think to myself, how selfish am I? I'm smoking in front of my kids."
Olsen will now join thousands of smokers turning to the internet for support...the American Lung Associations' Freedom from Smoking program.
Salt Lake's Executive Director Craig Cutright shows us how it works. You register, then smokers connect with each other via online message boards.
"For example, figuring out how to quit, and there may be a number of questions."
And answers to match. New opportunites for change inspired by a great loss.
×
Related links
Most recent Utah stories