Estimated read time: 2-3 minutes
This archived news story is available only for your personal, non-commercial use. Information in the story may be outdated or superseded by additional information. Reading or replaying the story in its archived form does not constitute a republication of the story.
Ed Yeates reportingShould people traveling or lodging long term in space be able to work in their own gardens, or smell, touch and nibble the greens?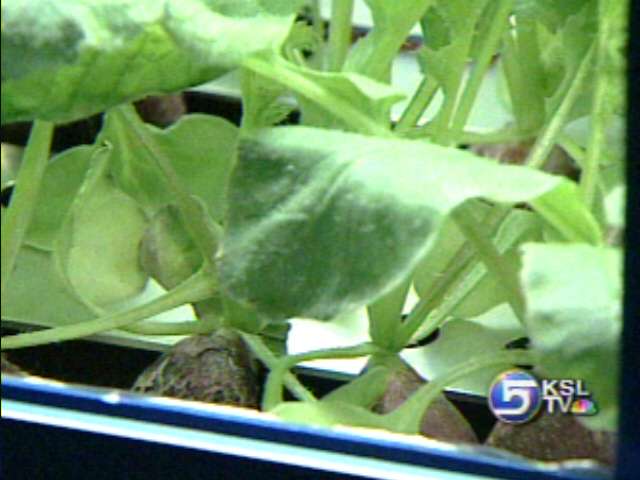 And what about bugs? Do their psyches change too, in space?
Researchers at Utah State's Space Dynamics Lab are getting to ready to pick up some of their plant experiments that have been on the space station since 2002.
Discovery brought back some of the root nodules - the little brown things beneath the green. Once these experiment boxes are opened, USU teams will take a long hard look inside, hoping to find out what makes them decompose in space.
In partnership with NASA, USU is doing many plant studies, including the bugs or microorganisms that seem to grow out there.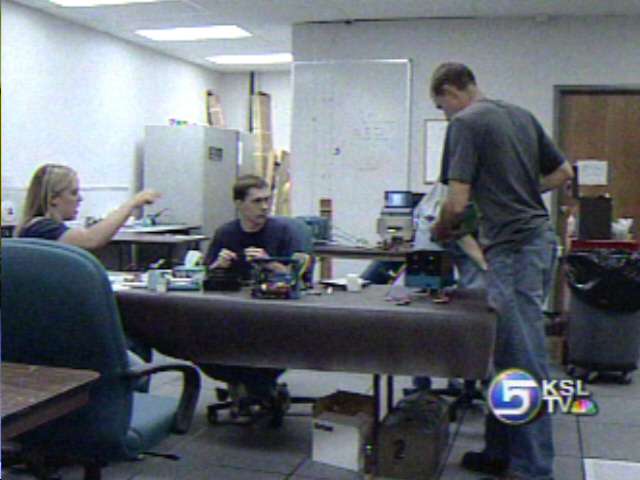 Even though seeds and soil which make these things grow in space are sanitized before leaving Earth, bugs grow. Aggressive bugs seem to become more passive - passive bugs more aggressive.
USU is also involved in a study looking at the psychological effect plants have on folks who are stranded long term in space. In fact, one Russian cosmonaut actually broke off a piece of a Mizuna and gave it a try.
Dr. Gail Bingham/ Chief Scientist, USU Space Dynamics Lab: "He smells it and he licks it with his tongue, and then he just nibbles on it and says, 'Oh, this is fantastic.'"
Even something as simple as a lettuce leaf gave him a psychological boost.
Dr. Bingham: "So what we're finding out is that cosmonauts and astronauts are very interested in being able to go over and touch and smell and nibble."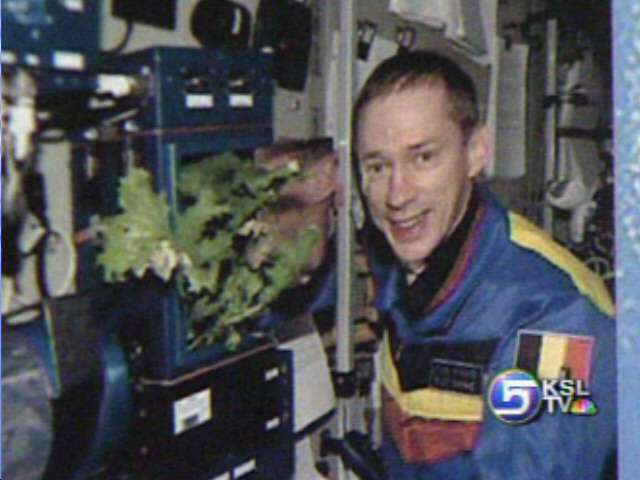 Going back and forth to Mars is six months each way. Keeping space travelers sane may involve something as simple as a little piece of green from Earth - a garden - a bit of soil.
Dr. Bingham: "We're getting ready to do an experiment in Russia with some people locked up in an aluminum tube for 600 days to look at those issues."
As Gail Bingham says -- Shall we send flowers. Shall we send dill. Shall we send radishes and mizuna. We haven't got a clue. But we're going to find out.
USU and the Russians are also about to set up plant experiments with school kids in both countries, where they'll grow from kits here, then communicate with each other back and forth and with cosmonauts on the space station.
×
Related links
Most recent Utah stories