Estimated read time: 2-3 minutes
This archived news story is available only for your personal, non-commercial use. Information in the story may be outdated or superseded by additional information. Reading or replaying the story in its archived form does not constitute a republication of the story.
Shelley Osterloh reportingMany families make a lot of sacrifices to help their children train to become world class athletes. Recently some Winter Olympians teamed up to help support younger freestyle athletes pay for training.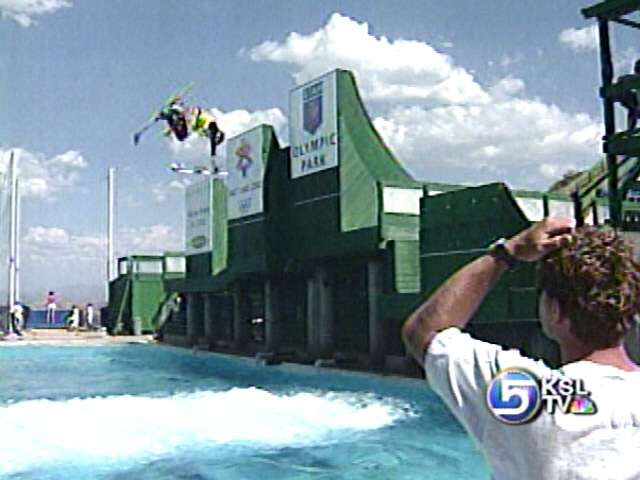 Each summer young skiers attend camps and training sessions at the Utah Olympic Park. Until recently, the Park had it's own program for up and coming freestyle athletes. But now the program --- called FLY -- operates more like a club. And that takes money.
So Freestyle Aerialist Joe Pack -- who won a silver medal in the 2002 games --- held a fundraiser to help.
Joe Pack, Olympic Silver Medalist: "We're getting a lot of kids out there and we need more money for coaches and snow making and equipment and stuff like that. So we came out here to Homestead and we're doing a little golf tournament, and it looks like it's doing pretty well."
Pack gathered support from local businesses, like Mike Hale Chevrolet, sponsors, like Sprint and Deer Valley Resort, and he called some buddies.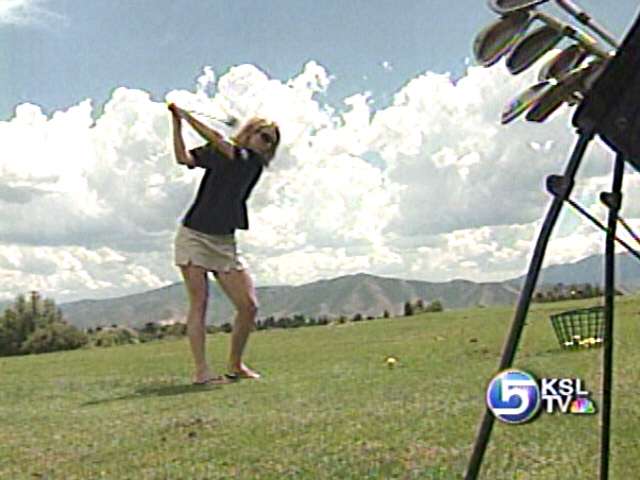 Former Olympians Trace Worthington, Sean Smith, Fuzz Federson, Brian Currutt. And some, like moguls silver medalist Shannon Bahrke took time away from their own training for the Torino Games, to help out.
These athletes know how difficult it can be for youngsters and their families to pay for training, and they are willing to help out.
Shannon Bahrke, Olympic Silver Medal in Moguls: "Because these are the up and comers. It's a grass roots program. This is where we came from. And actually, my little brother, who is on the US Aerial team now, skied for this team last year."
Park City moguls skier Nate Roberts is the reigning 2005 Moguls World Champion.
Nate Roberts/ World Champion Mogul Skier: "It's not a cheap sport, and you are not in it to make millions of dollars. All the travel, food, lodging, it's hard when you're young and hopefully it pays off."
And Joe Pack is sure it will pay off.
Joe Pack, Olympic Silver Medalist: "The kids these days have some of the best coaches in the world, best facilities. I think they are going to be the guys-- men and women-- on the US team in the nxt ten years."
Joe Pack, Shannon Bahrke and Nate Roberts are all hoping to compete at the Torino Winter Olympics in February.
×
Most recent Utah stories